By Jeff Sorg
PORTLAND, OR (OnlineEd) – The Oregon Real Estate Agency is changing its principal broker licensing law. The law change becomes effective January 1, 2011 and is a result of Senate Bill 640 ("SB 640"). The Bill requires that only an Oregon Real Estate Agency Certified Continuing Education Provider can offer the required 40-hour principal broker licensing course, Brokerage Administration and Sales Supervision ("BASS"). Once the education provider is certified, their course will have to be approved by the Oregon Real Estate Agency. For any Oregon real estate broker licensed between July 1, 2002 and December 31, 2007 wanting to become a principal broker, now is the best time to get a principal broker license. Here are 7 reasons to get your principal broker license right now:
Beginning January 1, 2011 the new law will require all principal broker applicants to complete an approved course and to take and pass the new principal broker licensing examination. Completing the course now and upgrading to a principal broker license before January 1, 2011 means the licensee will not have to take this new State licensing exam.
The Oregon Real Estate Agency allows the current 40-hour version of the principal broker course to be used for 30-hours of continuing education, when approved by the licensee's current principal broker.
When licensees become principal brokers, they can self-supervise and supervise other individuals, such as brokers or licensed personal assistants.
The BASS course provides the licensee with an increased knowledge about real estate law and practices.
Armed with 40 hours of Oregon Real Estate Agency required and approved education, principal brokers are more confident in their daily practice
Principal brokers provide better client representation through their increased knowledge
Pricing for the BASS course has never been better. For a limited time, principal broker applicants can get $(removed) worth of course for as low as $(removed) at OnlineEd®. That's a savings of $(removed).
The OnlineEd® Brokerage Administration and Sales Supervision course is Oregon Real Estate Agency approved, delivered online in text format and comes with instructor and author support by email or phone. The course contains the topics of Management of a Brokerage, Business Planning, Associate Performance, Broker Supervision, Advertising, Real Estate Office and Regulatory Requirements, Financial Records and Reports, Non-trust Accounts, Non-financial Records and Real Estate Agency Audits, Office Policy and Procedures Manual, and Property Management.
Each section is followed by a short quiz that must be passed with a score of at least 75%. After all the sections are completed, there is a 75 question final exam. The final exam must be passed with a score of at least 75% in order to obtain the course completion certificate. For individuals licensed on or after July 1, 2002 with three years of license history, this will be the only exam required to obtain a principal broker license.
 OnlineEd® Oregon School # 1038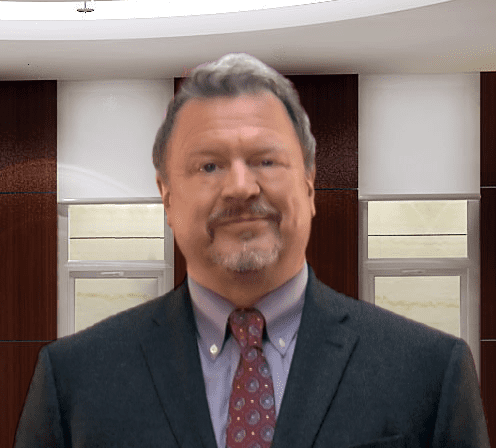 Jeff Sorg is a co-founder of OnlineEd®, an online real estate, mortgage broker, and vocational school founded in 1997, where he also serves as Chief Executive Officer, and School Director. Sorg holds vocational and post-secondary school instructor licenses in several states and has authored numerous real estate continuing education and pre-licensing courses and has been awarded the International Distance Education Certification Center's CDEi Designation for distance education. Memberships include ARELLO (Association of Real Estate License Law Officials), the National Association of REALTORS®, Oregon Association of REALTORS®, and Portland Metro Association of REALTORS®. Awards and service include REALTOR® Emeritus in the National Association, Life Member award in Portland Metro Association and Chairperson of the Oregon Real Estate Forms Committee.
OnlineEd® provides real estate, mortgage broker, insurance, and contractor pre-license, post-license, continuing education, career enhancement, and professional development and designation courses over the Internet.