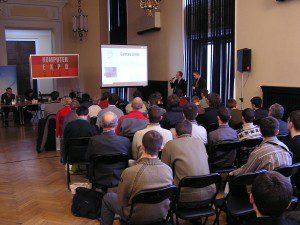 Coni Meyers, marketing VP for OnlineEd®, will be attending the expo in New Orleans with the goal of adding a new course to the ever-expanding catalog offered by OnlineEd®. Aside from attending workshops, browsing booths, and engaging in networking events Meyers will be speaking with top real estate trainers from all over the United States.
NARdiGras, as it is being called this year, is the annual conference of the National Association of REALTORs®(NAR). Every year the conference provides real estate professionals valuable networking opportunities as well as useful information on topics such as:
Social Media Integration
Short Sales
Lobbying 101
Embracing Agent Reviews
Much More!
The main course to focus on for the trip offers a PMN (Performance Management Network) designation upon completion. The course, "The business of Your Business: Formula, Financials, Function & Freedom,"  is being offered on November 3, 2010, which is the first day of the conference. It will be in the live-lecture format and is being led by Betty Kincaid, former President of the Women's Council of REALTORS®(WCR).
Meyers will be collaborating with international speaker and author J.C. Melvin in order to convert this engaging course to the convenient online format for which OnlineEd® is known. "It is very exciting because it puts us on the larger scale," Meyers says. "We will be able to take the expertise and experience of these nationally recognized trainers and incorporate those things in OnlineEd's course catalog."
Agents can expect to see "The business of Your Business: Formula, Financials, Function & Freedom" made available in the OnlineEd® catalog within the next few months.
For more information please visit www.OnlineEd.com
The main course to focus on for the trip offers a PMN (Performance Management Network) designation upon completion.The course, "The business of Your Business: Formula, Financials, Function & Freedom"  is being offered on November 3