By Jeff Sorg
(OnlineEd – Portland, Or) The Oregon Construction Contractors Board (CCB) offers a Certified Lead Based Paint Renovation (LBPR) Contractor License to contractors who have completed  their EPA Renovation, Repair, and Painting (RRP) program. Oregon is approved by the EPA to administer the EPA's  program for requirements on construction that might involve lead-based paint. The program:
Adopts lead renovation, repair and painting program rules
Certifies training providers
Certifies contractors in states that do no have a state program
Approves states to "take over" the program
Contractors who renovate target housing or child-occupied facilities need to have the certified LBR contractor license. "Renovation" means, for example:
Modification of painted or varnished doors
Restoring building surfaces
Window repair, removal, or replacement
Painting preparation (sanding, scraping, ect)
Removal of walls, ceilings, and plumbing
Interior controls that disturb painted surfaces
Renovation does not include "minor repair and maintenance."  Minor repair and maintenance means
6 square feet or less of painted interior surface; or
20 square feet or less of painted exterior surface.
"Target housing" is housing built before 1978, except for:
Housing built for the elderly or persons with disabilities; or
Housing without a bedroom
"Child-Occupied facilities" mean a building, or part thereof, regularly used by the same child under age 6. Examples of child-occupied facilities are:
Day care centers
Preschools
Kindergarten classrooms
Restrooms commonly used by children
Child-occupied facilities likely do not include:
Sunday school classrooms used weekly
Supermarkets
Hallways in public schools
 RPR training is an 8-hour, hands-on, live course that business owners or employees are required to complete in order to become certified. The certification is valid for 5 years.
OnlineEd® does not provide this certification course, but provides this alphabetical list of Oregon providers as a courtesy:
Accredited RRP Northwest/Glen R. Hayden Construction
365 Salem Hts Ave S Salem, OR 97302 Phone: 503-871-9754 E-mail: 
hayden365@comcast.net
Allied Services/Affiliate of Southern Oregon Environmental Services
P.O. Box 1001 Jacksonville, OR 97350 Phone: 503-636-4040 (Portland) 888-492-3177 (Toll-Free) Web site: 
www.asbestosleadpaintmold.com
AMEC Earth & Environmental, Inc.
7376 SW Durham Road
Portland, OR 97224
Phone: 503-639-3400 Web site: 
www.amectraining.com
B Classic Painting & Remodeling, LLC
900 Alder Street Sweet Home, OR 97386 Phone: 541-818-0246 E-mail: 
Bclassicpnr@gmail.com
CALINC Training, LLC
2040 Peadbody Road Vacaville, CA 95687 Phone: 800-359-4467 Web site: 
www.cal-inc.com
Community Energy Project
422 NE Alberta Street
Portland, OR 97211 Phone: 503-284-6827 Web site: 
www.communityenergyproject.org
Connor
1421 Clarkview Road, Suite 100 Baltimore, MD 21209 Phone: 410-296-7971 Web site: 
www.connorinstitute.com
Green Education Services
419 Lafayette St. New York, NY 10003 Phone: 800-355-1751 Web site: 
www.greenedu.com
Industrial Hygiene Resources, Ltd

206 Murray Street
Boise, ID 83714
Phone: 208-323-8287 Web site: 
www.industrialhygieneresources.com
Integrity Safety Services
13912 NE 20th, Suite 201 Vancouver, WA 98686 Phone: 360-574-6071 Web site: 
www.integritysafety.com
Kachina Contractor Solutions LLC
530 Stahr Rd Elkins Park, PA 19027 Phone: 888-800-5224 Web site: 
www.KachinaContractorSolutions.com
Lead Solutions, Inc.
1297 Sullivan Court NW Salem, OR 97304 Phone: 503-703-0338 Web site: 
www.leadpaintguru.com
National Center for Healthy Housing
10320 Little Patuxent Parkway, Suite 500 Columbia, MD 21044 Phone: 877-312-3046 Web site: 
www.nchh.org
NECA-IBEW Electrical Training Center
[Training limited to IBEW/NECA contractors and employees] 16021 NE Airport Way Portland, OR 97230 Phone: 503-262-9991 Web site: 
www.nietc.org
NorthWest Hazmat Inc.
36 West Q Street Springfield, OR 97477 Phone: 541-988-9823 Web site: 
www.nwhazmat.com
Oregon Home Builders Association 
375 Taylor Street NE Salem, OR 97301 Phone: 503-378-9066 Web site: 
www.oregonhba.com
Oregon Southern Idaho Laborers Training Trust

6011 NE Marcus Harris Avenue
Corvallis, OR 97330
Phone: 541-745-5513 Web site: 
www.osilaborerstraining.org
RGA Environmental, Inc

1730 Minor Avenue, Suite 900
Seattle, WA 98101
Phone: 206-281-8858 Web site: 
http://www.rgatraining.com
Safety Directions, LLC

93947 Autumn Lane Coos Bay, OR 97420
Phone: 541-266-9077
Web site: 
www.safety-directions.com
Truckee Meadows Community College
Workforce Development
475 Edison Way, Suite 102 Reno, NV 89502 Phone: 775-857-4958 Web site: 
www.tmcc.edu/wdce
Unlimited Choices, Inc.
Lead Learning Center

211 SE 80th Avenue
Portland, OR 97215
Phone: 503-234-6167 Web site: 
www.unlimitedchoices.org
Western Oregon and SW Washington Painters, Drywall Finishers, & Allied Trades Apprenticeship
12687 NE Whitaker Way Portland, OR 97230 Phone: 503-287-4856 Web site: 
www.paintertraining.org
Western Regional Lead Training Center
1950 SE 176th Avenue
Portland, OR 97233-4739
Phone: 503-761-2800 Web site: 
www.wrltc.com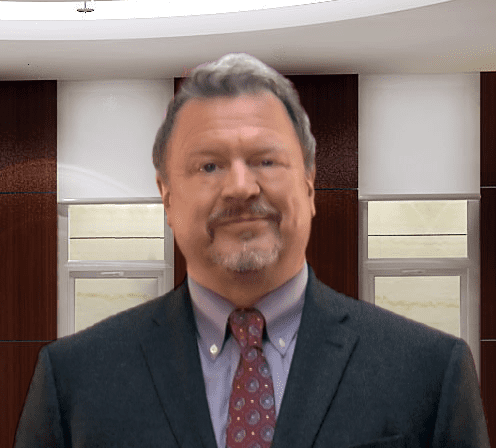 Jeff Sorg is a co-founder of OnlineEd®, an online real estate, mortgage broker, and vocational school founded in 1997, where he also serves as Chief Executive Officer, and School Director. Sorg holds vocational and post-secondary school instructor licenses in several states and has authored numerous real estate continuing education and pre-licensing courses and has been awarded the International Distance Education Certification Center's CDEi Designation for distance education. Memberships include ARELLO (Association of Real Estate License Law Officials), the National Association of REALTORS®, Oregon Association of REALTORS®, and Portland Metro Association of REALTORS®. Awards and service include REALTOR® Emeritus in the National Association, Life Member award in Portland Metro Association and Chairperson of the Oregon Real Estate Forms Committee.
OnlineEd® provides real estate, mortgage broker, insurance, and contractor pre-license, post-license, continuing education, career enhancement, and professional development and designation courses over the Internet.