(Oregon Department of Justice – Salem, OR) – 

Lawsuit accuses NOD Consultants, LLC, and principals Nicolas R. Godbout and Grant A. Gerhart, of misleading Oregon homeowners
Attorney General John Kroger today announced a lawsuit accusing California-based loan modification company NOD Consultants, LLC of illegally collecting about $90,000 in fees from nearly three dozen Oregon homeowners and then refusing to provide refunds after the company failed to obtain promised loan modifications.
"We're going to do everything we can to prevent distressed homeowners  from being taken advantage of ," said Keith Dubanevich, Chief of Staff and Special Counsel to Attorney General Kroger. "We would like to thank Rep. Dennis Richardson for his help in bringing this company to the attention of the Oregon Department of Justice."
The lawsuit was filed September 29, 2011 in Clackamas County Circuit Court against NOD Consultants and the company's two principals, Nicolas R. Godbout and Grant A. Gerhart.
In response to the U.S. foreclosure crisis, the federal government, non-profit organizations, mortgage lenders and private companies began offering loan modification services to financially distressed homeowners facing foreclosure.
The increase in assistance to homeowners was accompanied by a proliferation of predatory mortgage relief companies that charged excessive fees to perform services they lacked the knowledge and resources to perform.
In 2008 and 2009, the Oregon Legislature passed laws to protect homeowners from predatory mortgage relief companies and unfair loan modification practices. The Legislature authorized the Attorney General to enforce the new homeowner protection laws.
Since November 1, 2009, at least 34 Oregonians have become clients of NOD Consultants after company officials led them to believe they would successfully obtain loan modifications on their behalf.
The complaint alleges that the defendants collected advance fees ranging from $725 to $2,950 in violation of Oregon law, which caps advance fees at $50.
According to the complaint, although most of the defendants' Oregon clients were current on their mortgage payments, the defendants encouraged them to skip at least one payment, claiming it would encourage their lender to re-negotiate.
Notwithstanding promises to obtain loan modifications, NOD Consultants allegedly failed to obtain a loan modification for 33 of its 34 Oregon clients.
The complaint states that, despite the defendants' repeated failure to obtain loan modifications, they have generally refused to refund the fees paid by their clients.
The lawsuit seeks restitution and penalties.
Assistant Attorneys General Jermaine F. Brown and Simon C. Whang are handling the case for the Oregon Department of Justice.
Attorney General John Kroger leads the Oregon Department of Justice. The Department's mission is to fight crime and fraud, protect the environment, improve child welfare, promote a positive business climate, and defend the rights of all Oregonians.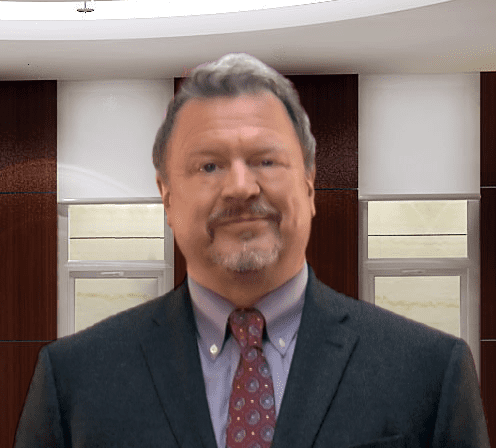 Jeff Sorg is a co-founder of OnlineEd®, an online real estate, mortgage broker, and vocational school founded in 1997, where he also serves as Chief Executive Officer, and School Director. Sorg holds vocational and post-secondary school instructor licenses in several states and has authored numerous real estate continuing education and pre-licensing courses and has been awarded the International Distance Education Certification Center's CDEi Designation for distance education. Memberships include ARELLO (Association of Real Estate License Law Officials), the National Association of REALTORS®, Oregon Association of REALTORS®, and Portland Metro Association of REALTORS®. Awards and service include REALTOR® Emeritus in the National Association, Life Member award in Portland Metro Association and Chairperson of the Oregon Real Estate Forms Committee.
OnlineEd® provides real estate, mortgage broker, insurance, and contractor pre-license, post-license, continuing education, career enhancement, and professional development and designation courses over the Internet.