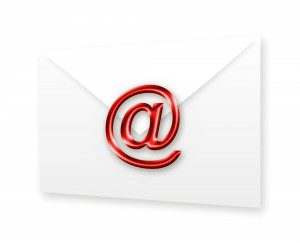 (OnlineEd – Portland, OR) – In keeping with its efforts to become more efficient and cost effective, the Oregon Real Estate Agency has made e-mail its primary method for contacting and corresponding with licensees.
As of September 1, 2011 all real estate licensees (brokers, principal brokers, and property managers) must provide an e-mail address to the Oregon Real Estate Agency. Any changes in an e-mail address must be submitted to the Agency within 10 business days. The email address will be used for important communications from the REA, including:
Renewal reminders;
The Oregon Real Estate News-Journal; and
Important announcements delivered by the REA.
The Oregon Real Estate Agency is not required by law to send notification or correspondence by regular mail to a licensee or license applicant regarding license or application status. The Agency may send notification or correspondence to a licensee or license applicant to the email address of the licensee or applicant on file with the Agency. Failure by a licensee or applicant to receive notification or correspondence provided via email does not relieve the licensee or applicant of the responsibility to maintain a current license or complete an application process.
###
For more about OnlineEd® or to visit their Oregon real estate education catalog, please visit www.OnlineEd.com.
OnlineEd® is Oregon Real Estate Agency Certified Education Provider No. 1038