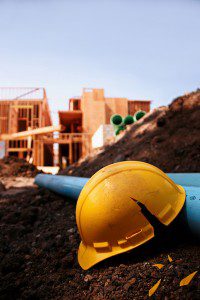 OnlineEd (Portland, OR) – KATU News recently teamed with the Oregon Construction Contractors Board to launch a sting operation designed to catch unlicensed contractors advertising for work in Portland, Oregon. An undercover reporter, pretending to be a homeowner in need of a contractor to perform various work activities requiring a Oregon contractors license, called numerous online ads from web sites such as Craigslist, invited the unlicensed contractors to a property, and then solicited them for bids.  As soon as the unlicensed contractors gave their written bids, a Contractors Board enforcement officer moved in to issue citations ranging from $600 to $1,300.
In Oregon, any individual who does work for or gives written bids to others in expectation of receiving work for certain types of activities such as  roofing, siding, painting, carpentry, concrete, on-site appliance repair, heating, air conditioning, electrical, floor covering, plumbing or home inspections must be licensed, bonded, and insured.
Obtaining a contractors license in Oregon is a very simple process, requiring just 16 hours of study and passage of a state licensing examination. Once the licensing examination is passed, the license applicant will need to obtain a bond and insurance. The OnlineEd (www.OnlineEd.com) Oregon CCB approved Oregon Contractors Licensing Course costs just $149, includes the required Oregon Contractors Reference Manual, a 16-hour online course of study, practice exams, and instructor and author support by telephone or email. The Oregon state licensing examination costs only $85.
For additional questions about the licensing process or the OnlineEd course of study, please complete the form below or visit their web site at https://www.onlineed.com.
To watch the KATU news report, please visit their link:  http://www.katu.com/news/problemsolver/115978144.html?tab=video&c=y
To visit the Oregon Contractors Board Web Site for more licensing information, please visit their link: http://www.oregon.gov/CCB/Licensing_I.shtml
###
For more information about OnlineEd and their education for real estate brokers, principal brokers, property managers, and mortgage brokers, visit www.OnlineEd.com.
 All information contained in this posting is deemed correct as of the date of publication, but is not guaranteed by the author and may have been obtained by third-party sources. Due to the fluid nature of the subject matter, regulations, requirements and laws, prices and all other information may or may not be correct in the future and should be verified if cited, shared or otherwise republished.