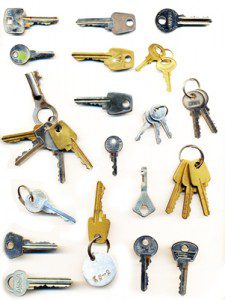 (OnlineEd – Portland, OR) There has been some confusion about a newly required Property Manager Advanced Practices ("PMAP") course for Oregon licensed property managers. While this new course is coming, it isn't available yet because the course learning objectives or an outline of the course requirements have not been released by the Oregon Real Estate Agency to continuing education providers.  Once the course becomes available, it will be required for property managers renewing an active license for the first time on or after January 1, 2013 or activating a license that has never been active but was renewed for the first time on or after January 1, 2013. The course is required for property managers under a provision of Senate Bill 156 (2011 Oregon Laws Chapter 158), which was passed during the 2011 legislative session.
What is known about PMAP is that it will be a 27-hour course with topics  geared specifically toward property managers. In addition to the 27-hour PMAP course, property managers will need to complete the required 3-hour Law and Rule Required Course ("LARRC"). PMAP and LARRC together will meet the 30-hour continuing education license renewal requirement for Oregon property managers.
###
 OnlineEd® is Oregon Real Estate Agency approved continuing education provider number 1038 and an  Oregon licensed vocational school offering real estate, mortgage, and insurance courses. 
For more information about OnlineEd®, please visit www.OnlineEd.com or contact Paul Cleary at 503.670.9278