Components for an Effective Compliance Management Program (CFPB Training and Examination Procedures – Part 1)
What are the Components of an Effective Compliance Management Program?
(OnlineEd) The CFPB advises in its Manual that "A sound compliance program is essential to the efficient and successful operation of the supervised entity, much as business plan." A "compliance program" includes several components. Two components that many organizations are not prepared for are:
Policies and procedures; and
Training
The CFPB outlines that a supervised entity should establish a formal, written compliance program.  This program should be a planned and organized effort to guide the entity's compliance activities.  There should be a written program that represents an essential source document that may serve as a training and reference tool for employees. The CFPB sites that "A well planned, implemented, and maintained compliance program will prevent or reduce regulatory violations, protect consumers from non-compliance and associated harms, and help align business strategies with outcomes."
In this series of Blog Articles we will review what the CFPB is requiring for Compliance Training.  The following is from the CFPB Examination Manual and covers the specifics of training and what companies should be including in their compliance management system. 
Examiners should request and review training records and interview management and staff as appropriate to evaluate this element of the compliance program and to refine and focus the examination.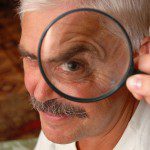 Examiners should:
Request and review the schedule, record of completion, and materials for recent compliance training of board and executive officers.
Determine the involvement of compliance officer(s) in selecting, reviewing, or delivering training content.
Request and review policies, standards, schedules, and records of completion for compliance-specific training of compliance professionals, managers, and staff, and documents demonstrating that third-party service providers who have consumer contact or compliance responsibilities are appropriately trained.
Request and review samples of the content of training materials and comprehension tests, including training related to new regulatory requirements, new products or channels of distribution, and marketing (including scripts).
Request and review training developed as a result of management commitments to address monitoring, audit, or examination findings and recommendations or issues raised in consumer complaints and inquiries.
Determine whether the program is designed to provide training about the specific regulatory requirements relevant to the functions of particular positions, such as the Truth in Lending Act for loan officers.
Review records of follow-up, escalation, and enforcement for units with training completion rates that do not meet the supervised entity's standards or deadlines.
Request and review the supervised entity's plans for additions, deletions, or modifications to compliance training over the next 12 months and any plans for changes to the overall training resources and compare actual training activities to prior plans.
Draw preliminary conclusions about the strength, adequacy, or weakness of the training element of the compliance program, and select lines of business, organizational units, or other areas for more detailed review and testing.
End Part 1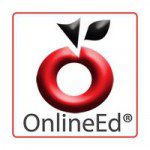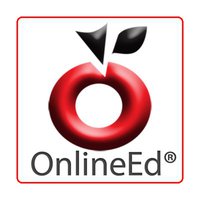 ###
For more information about the OnlineEd compliance management and training system, InlineEd, please visit www.InlineEd.com or telephone (866)519-9597.
For more information about continuing education for Mortgage Loan Originators and Real Estate Brokers, please visit www.OnlineEd.com.