(Jeff Sorg, OnlineEd)  The Consumer Financial Protection Bureau (CFPB) recently ordered RealtySouth, the largest real estate firm in Alabama, to pay $500,000 for inadequate disclosures that could leave consumers unaware of their rights to choose service providers during the home-buying process. The practices identified by the CFPB's investigation illegally benefited TitleSouth LLC, an affiliated company owned by the same holding company that owns RealtySouth.
"Disclosures give consumers the power to make informed financial decisions, and buying a house is among the biggest financial decisions most people ever make," said CFPB Director Richard Cordray. "The Consumer Bureau will continue to take action against companies that attempt to modify disclosures and keep consumers in the dark."
The Bureau charged that RealtySouth violated Section 8 of the Real Estate Settlement and Practices Act (RESPA), which protects consumers during the home-buying process by prohibiting kickbacks, payment of unearned fees and items of value for referrals of real estate settlement services.  RealtySouth's preprinted form purchase contracts, which its agents provided to homebuyers preparing to make an offer on a home, either explicitly directed or otherwise suggested that title and closing services be conducted by a specific, affiliated title company.
While RESPA allows real estate companies to refer their customers to affiliated businesses, the law requires them to provide consumers an "Affiliated Business Arrangement" (ABA) disclosure that clearly states their right to shop around for a better price and that they are not required to use the affiliated company. The disclosure RealtySouth gave consumers did not comply with the law; it did not properly highlight consumers' rights, and the required language was buried in a section of text that also made marketing claims about the company's prices.
RealtySouth changed its disclosure forms immediately after being contacted by the CFPB, but under the terms of the consent order, RealtySouth will pay a civil penalty of $500,000, ensure that its disclosures comply with RESPA, and ensure that its training materials emphasize that its agents cannot require the use of affiliates.
A copy of the Bureau's consent order is available here: http://files.consumerfinance.gov/f/201405_cfpb_consent-order_realty-south-and-title-south.pdf
###
This article was upadted on September 19, 2014. All information contained in this posting is deemed correct and current as of this date, but is not guaranteed by the author and may have been obtained by third-party sources. Due to the fluid nature of the subject matter, regulations, requirements and laws, prices and all other information may or may not be correct in the future and should be verified if cited, shared or otherwise republished.
For more information about OnlineEd and their education for real estate and mortgage brokers, visit www.OnlineEd.com.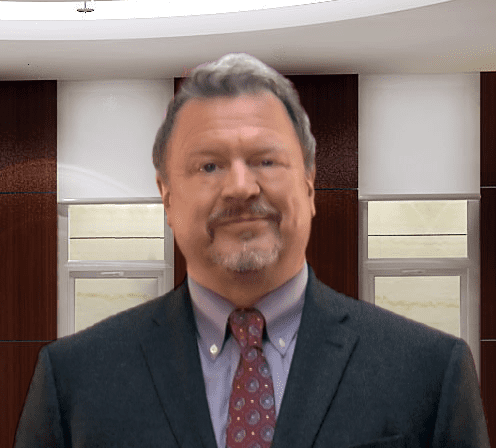 Jeff Sorg is a co-founder of OnlineEd®, an online real estate, mortgage broker, and vocational school founded in 1997, where he also serves as Chief Executive Officer, and School Director. Sorg holds vocational and post-secondary school instructor licenses in several states and has authored numerous real estate continuing education and pre-licensing courses and has been awarded the International Distance Education Certification Center's CDEi Designation for distance education. Memberships include ARELLO (Association of Real Estate License Law Officials), the National Association of REALTORS®, Oregon Association of REALTORS®, and Portland Metro Association of REALTORS®. Awards and service include REALTOR® Emeritus in the National Association, Life Member award in Portland Metro Association and Chairperson of the Oregon Real Estate Forms Committee.
OnlineEd® provides real estate, mortgage broker, insurance, and contractor pre-license, post-license, continuing education, career enhancement, and professional development and designation courses over the Internet.