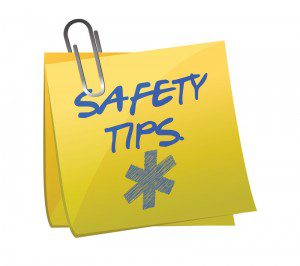 (Jeff Sorg, OnlineEd) –  Real estate professionals often find themselves working alone; in the company of strangers; rushing off to vacant houses in the middle of the night; or calling strangers and asking to enter their homes during the evening hours for listing appointments. These and any number of other situations can place licensees in serious personal danger.
Every real estate company should have a safety program for their employees and licensees. If the company does not have one, then each licensee should develop their own. At a minimum, the program should:
recognize that personal safety risks present in the industry;
understand what to do to protect yourself from these risks;
discern the types of crimes you will face as a real estate agent; and
develop and carry out your own safety program.
According to an article published in the September 2010 issue of  REALTOR® Mag, the most dangerous everyday situations are:
entering foreclosed or vacant homes;
meeting a new client for the first time;
showing a property alone;
open houses;
flashy personal marketing; and
transporting strangers in your car.
Real estate agents routinely find themselves in situations that require being alone with strangers or prospects they know little or nothing about. Hundreds of real estate professionals have been murdered while on the job. Others have been beaten, robbed, attacked, or raped.
Following the common sense suggestions offered throughout our free course and reading about the misfortunes of others should help to raise your safety awareness level and design your personal safety program.
Please work safely.
Oregon licensees can take our free 1-hour continuing education course here 
All other states (not for continuing education) can take our free course here
###
OnlineEd is a provider of pre-licensing, post-licensing, and continuing education for real estate licensees. For more information about OnlineEd, please visit www.OnlineEd.com.