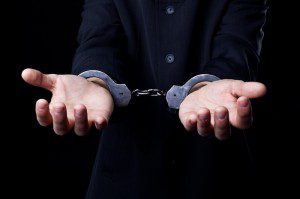 (Jeff Sorg, OnlineEd) Preet Bharara, the United States Attorney for the Southern District of New York, and Christy Romero, Special Inspector General of the Troubled Asset Relief Program ("SIGTARP"), announced charges against PED ABGHARI, also known as "Ted Allen," DIONYSIUS FIUMANO, also known as "D," and JUSTIN ROMANO for a mortgage modification scheme that defrauded over 8,000 homeowners in all 50 states out of over $18.5 million. Each defendant is charged with wire fraud and conspiracy to commit wire fraud. ABGHARI and FIUMANO were arrested this morning in Irvine, California, and are expected to appea today in federal court in Los Angeles. ROMANO was arrested this morning in Blue Point, New York and is expected to appear today in Manhattan federal court.
"As alleged, these defendants preyed on thousands of homeowners struggling to make their mortgage payments and meet their financial obligations. This Office has zero tolerance for those who target and exploit financially vulnerable people, and we will continue to work to hold these and like-minded defendants accountable,"  said Manhattan U.S. Attorney Preet Bharara.
The Special Inspector General for TARP, Christy Romero, said "Earlier today, SIGTARP special agents arrested Abghari, Fiumano, and Romano after our investigation with the U.S. Attorney's Office uncovered an alleged massive, nationwide mortgage modification fraud scheme that purportedly targeted homeowners behind on their mortgage payments who simply wanted help from TARP's housing program, HAMP. The defendants are alleged to have stolen more than $18.5 million from more than 8,000 struggling homeowners by making empty promises that the homeowners would be preapproved for lower mortgage payments through HAMP. This was all a purported ruse used to trick vulnerable homeowners into paying the defendants thousands of dollars in up-front fees for which zero meaningful work was ever actually done. SIGTARP has aggressively pursued these allegations, working closely with Preet Bharara's office, to protect homeowners in New York and across our nation from becoming victims of this crime and to bring perpetrators to justice."
###
 This article was published on August 8, 2014. All information contained in this posting is deemed correct and current as of this date, but is not guaranteed by the author. Due to the fluid nature of the subject matter, regulations, requirements and laws, prices and all other information may or may not be correct in the future and should be verified if cited, shared or otherwise republished.
For more information about OnlineEd and their education for real estate and mortgage brokers, visit www.OnlineEd.com.