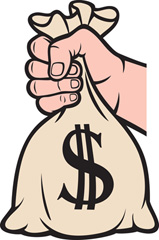 (Jeff Sorg, OnlineEd) – The US Department of Housing and Urban Development (HUD) announced that Freedom Mortgage Corporation will pay $104,000 to settle allegations that it discriminated against mortgage loan applicants with disabilities by requiring them to provide medical or other documentation regarding their disability.
Under the terms of the settlement agreement, Freedom will set up a three-tiered system of relief. Aggrieved applicants will receive $1,000, $2,000, or $5,000 in damages; Freedom will amend its underwriting guidelines to abolish disability-related income verification; and require employees to attend Fair Housing training.
"Applicants who are otherwise qualified for a home loan may not have additional requirements placed on them because of a disability," said Gustavo Velasquez, HUD's Assistant Secretary for Fair Housing and Equal Opportunity. "We are pleased that this national mortgage lender, through the agreement, is making a commitment to comply with its obligation to treat persons with disabilities the same way they treat those who are no disabled."
 ###
This article was published on August 15, 2014. All information contained in this posting is deemed correct and current as of this date, but is not guaranteed by the author and may have been obtained by third-party sources. Due to the fluid nature of the subject matter, regulations, requirements and laws, prices and all other information may or may not be correct in the future and should be verified if cited, shared or otherwise republished.
For more information about OnlineEd and their education for real estate and mortgage brokers, visit www.OnlineEd.com.
For more information about HUD, visit http://www.hud.gov/.