"If we have to do this…we might as well do this with our friends and have a little fun, right?" — Amy Swaney
(OnlineEd) – Sign up now for our Scottsdale, Arizona 8-hour NMLS live-lecture course led by OnlineEd instructor, Amy Swaney. The course includes the AZ 1-hour law requirement necessary for Arizona license renewal.
Date: October 23, 2014
Time: 8:00 AM – 5:00 PM (includes 1 hour lunch)
Cost: $99.00 (includes book and NMLS banking fee)
Instructor: Amy Swaney
Venue:
First American Title Insurance Company
9000 East Pima Center Parkway
Scottsdale, AZ 85258
Enroll online at: https://www.onlineed.com/NMLS2
OnlineEd is NMLS Approved Provider No. 1400327 offering NMLS Approved Course ID  4690.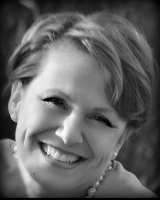 About Amy Swaney:
In 2002 Amy was one of 35 individuals chosen for the Mortgage Bankers Association leadership scholarship program, which honed her leadership skills and sparked her passion for legislative involvement and education. Amy's responsibilities with AMLA grew, eventually serving as its president in 2006.
In 2006 Amy created and implemented the Future Leader of Arizona program, which is still in place today. This program introduces its select members to different facets of industry involvement, such as political, legislative, and regulatory participation, all of which are required to be considered a true professional in the mortgage industry.
To help promote broad-based individual involvement, she serves as Chairperson of the National Mortgage Action Alliance and is a member of the Mortgage Bankers Association Political Action Committee (MORPAC) Steering Committee.
Locally, Amy is the Lender Representative on the Education Advisory Committee for the Arizona Department of Real Estate. She is also a state-licensed real estate instructor and OnlineEd approved mortgage instructor credentialed to offer OnlineEd's NMLS-approved education. Amy frequently speaks across the country to real estate, title, and legal personnel about industry education and regulatory and legal changes affecting their industries.
Amy is one of just eleven residential mortgage professionals in the State of Arizona to have earned the Certified Mortgage Banker (CMB) designation.
Enroll online at: https://www.onlineed.com/NMLS2
About the 1- Hour AZ Course: 
The course will cover several fundamental state regulations that Arizona mortgage loan originators must be familiar with. Reviewing important laws in Arizona's residential mortgage loan industry will ensure that mortgage loan originators are compliant with the state's expectations of MLO behavior. This course will cover three topics. The first module of the course will review the basic requirements for mortgage loan originator licensing in the state. The second module will explain the qualifications for a mortgage broker license and the regulations that a broker is required to follow as directed by the Superintendent of the Arizona Department of Financial Institutions. The third module will cover prohibited acts and practices that both mortgage loan originators and mortgage brokers must be aware of.
This 1-hour course consists of three modules and a final exam:
Mortgage Loan Originator Licensing Requirements (5 minutes)
Operating as a Mortgage Loan Broker in Arizona (30 minutes)
Prohibited Conduct and Practices (5 minutes)
Final exam (10 minutes)
Total study time: 1 clock hour
Module 1: Mortgage Loan Originator Licensing Requirements – This module will briefly review the requirements of mortgage loan originator licensing and exemption. This module will enable you to:
Distinguish between persons requiring a license and persons that are exempt; and
Itemize requirements for maintaining a license in Arizona.
Module 2: Operating as a Mortgage Loan Broker in Arizona – This module will explain the requirements to qualify for, apply for, and maintain a mortgage loan broker license in Arizona. It will also address to some legal aspects of maintaining a brokerage. This module will enable you to:
Identify the difference between a mortgage loan banker and a mortgage loan broker;
Identify exemptions to mortgage broker licensing requirements;
List requirements to be licensed as a mortgage loan broker;
Summarize legal requirements for record keeping, escrow, advance fees, and advertising rules; and
List and serve required disclosures.
Module 3: Prohibited Conduct and Practices – Arizona mortgage loan brokers and MLOs may not engage in a number of prohibited practices or types of conduct. These prohibited practices are discussed under the following general topics of Revised Statutes of Arizona 6-909, Mortgage Fraud, and Unlawful Discrimination. At the end of this module you will be able to:
recognize a variety of acts prohibited by law.
About the 7-Hour Course:
The course will instruct mortgage loan originators on a number of regulations that they will have to comply with while taking part in their mortgage loan origination activities. Rules, such as those implemented by the Dodd-Frank Wall Street Reform and Consumer Protection Act, are set in place to protect the interest and well-being of consumers who apply for mortgages to purchase or refinance their properties. To ensure that their business practices satisfy the regulations adopted by federal laws, mortgage loan originators need to keep current on the guidelines published by entities such as the Consumer Financial Protection Bureau (CFPB).
The first part of this course will describe some of the more recent changes to federal laws. To establish a national standard for originating mortgages, rules were implemented in the Truth in Lending Act relating to determining if a consumer can actually repay the loan he or she is applying for. If a mortgage loan originator can successfully evaluate that an applicant can repay the loan, then the issued loan can be classified as a Qualified Mortgage (QM), giving protection to the mortgage loan originator. Mortgage loan originators taking this course will learn the criteria for a loan to be classified as a Qualified Mortgage, including the latest points and fees thresholds that need to be met. Also covered in this section of the course are guidelines on what factors are considered to be compensation, and who can pay compensation to a mortgage loan originator for his or her services.
The second part of this course identifies the importance of a mortgage loan originator to act ethically while conducting business with the public, and be experienced enough to easily recognize mortgage fraud when taking an application from a consumer for a mortgage. A short history of ethical legislation will be covered, along with an outline for a mortgage loan originator's ethical standards of practice. Common mortgage fraud schemes will also be described, with included real-world cases of fraud that cost lenders millions of dollars.
The final part of this course will outline two popular alternative mortgage products: the reverse mortgage for those over the age of 62, and the 203(k) mortgage that can be used to rehabilitate and upgrade a consumer's principal home. The specific requirements for each of these loan products will be detailed, giving a mortgage loan originator more information to better service their consumers on these types of mortgage products.
Topics and Learning Objectives
The purpose of this module is to explain the recent CFPB rules relating to calculating a consumer's ability to replay their mortgage (ATR rules), the criteria for classifying a mortgage as a Qualified Mortgage (QM), the rules relating to prohibited excess points and fees on Qualified Mortgages, and the latest regulations relating to how compensation can be paid to a mortgage loan originator.
Module 1 Objectives – When you have completed this module, you will be able to:
List eight points to consider when determining a consumer's ability to repay;
Determine if ATR documentation is "third party verified;"
List four fundamental types of Qualified Mortgages and determine if a loan is Qualified Mortgage;
Calculate points and fees;
List what is included and excluded from points and fees;
Break down and analyze basic points and fees case studies;
Discern who is or is not a "loan originator;"
Define what constitutes "compensation" and list exceptions to compensation;
Identify illegal compensation models; and
Outline basic record retention rules.
Module 2 Objectives – When you have completed this module, you will be able to:
List and explain the fiduciary duties of a loan originator;
Recognize unethical behavior in mortgage advertising, daily business, and processing of loans; and
Identify nine specific types of mortgage fraud from case studies and examples.
Module 3 Objectives – When you have completed this module, you will be able to:
Define who is eligible for a reverse mortgage;
Outline the terms under which a reverse mortgage can be paid and repaid;
Identify which borrowers would benefit from a 203(k) loan;
List potential 203(k) charges and fees; and
Explain helpful features of the 203(k) Streamlined and Energy Efficient Mortgages.
Enroll online at: https://www.onlineed.com/NMLS2
###
About OnlineEd. OnlineEd is NMLS  Approved Provider No. 1400327