(Jeff Sorg, OnlineEd) – The body of  Beverly Carter, a real estate agent from Arkansas who had gone missing Thursday, has been found buried in a shallow grave about 25 miles from where she was last seen, according to the Pulaski County Sheriff's Office.
Carter's last phone call was to her husband, Carl Carter, according to a report filed by CNN. When there was no further word from her, he went to the home where she said she'd be and found her car and personal belongings, but found no sign of her.
According to authorities, about 200 volunteers spent their Sunday searching for Carter who had been missing since showing a vacant house on Thursday. Carter's body was found Monday in a shallow grave in Cabot, a suburb of Little Rock, AR.
Aaron Lewis was taken into police custody on Monday. Lewis subsequently admitted to kidnapping Carter, but did not admit to killing her, according to a Tuesday morning report by Good Morning America.
As Lewis was escorted out of court Tuesday, he reversed course and told reporters that he wanted to plead guilty to the charges of kidnapping and capital murder, adding, "I just want this all over with," according to a report filed by CNN.
On video from CNN affiliates KTHV and KARK, police are shown escorting Lewis to a police car. Reporters ask him whether he killed Carter. Twice, he says that he didn't.
As officers place Lewis in the back seat of a squad car, a reporter asked, "Why Beverly?"
"Because she was just a woman who worked alone, a rich broker," Lewis says.
###
  This article was published on September 30, 2014. All information contained in this posting is deemed correct and current as of this date, but is not guaranteed by the author and may have been obtained by third-party sources. Due to the fluid nature of the subject matter, regulations, requirements and laws, prices and all other information may or may not be correct in the future and should be verified if cited, shared or otherwise republished.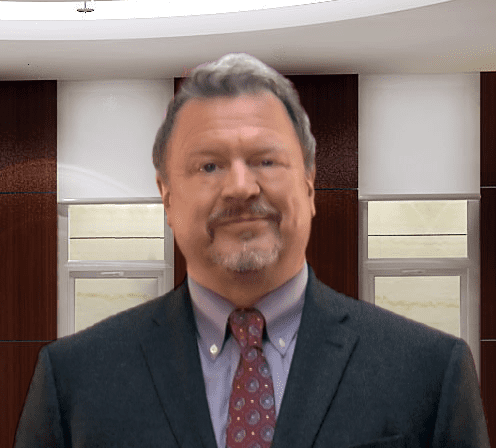 Jeff Sorg is a co-founder of OnlineEd®, an online real estate, mortgage broker, and vocational school founded in 1997, where he also serves as Chief Executive Officer, and School Director. Sorg holds vocational and post-secondary school instructor licenses in several states and has authored numerous real estate continuing education and pre-licensing courses and has been awarded the International Distance Education Certification Center's CDEi Designation for distance education. Memberships include ARELLO (Association of Real Estate License Law Officials), the National Association of REALTORS®, Oregon Association of REALTORS®, and Portland Metro Association of REALTORS®. Awards and service include REALTOR® Emeritus in the National Association, Life Member award in Portland Metro Association and Chairperson of the Oregon Real Estate Forms Committee.
OnlineEd® provides real estate, mortgage broker, insurance, and contractor pre-license, post-license, continuing education, career enhancement, and professional development and designation courses over the Internet.