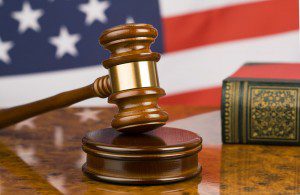 (Jeff Sorg, OnlineEd) – U.S. District Court judge Royce Lambert has dismissed the lawsuit against the federal government for distributing Government Sponsored Enterprise (GSE) profits into the U. S. Treasury instead of to shareholders.
As approved by Congress, the Treasury collected a 10 percent dividend each quarter as conservator. This agreement changed in 2012 requiring GSEs to give nearly all profits to the government.
Lamberth said that the regulator for GSEs Fannie Mae and Freddie Mac, the Federal Housing Finance Agency, and the U.S. Treasury Department had the power of Congress to use GSE profits as part of the Housing Economic and Recovery Act.
A government-sponsored enterprise (GSE) is a financial services corporation created by the United States Congress. Their intended function is to enhance the flow of credit to targeted sectors of the economy and to make those segments of the capital market more efficient and transparent, and to reduce the risk to investors and other suppliers of capital. The two most well-known GSEs are the Federal National Mortgage Association, or Fannie Mae, and the Federal Home Loan Mortgage Corporation, or Freddie Mac.[Wikipedia]
About 20 similar suits are still pending, including at least one alleging that diverting GSE profits into Treasury was the taking private property for public use without just compensation, which is forbidden by the Fifth Amendment of the U.S. Constitution.
###
For more information about OnlineEd and their education for real estate and mortgage brokers, visit www.OnlineEd.com.
This article was published on October 2, 2014. All information contained in this posting is deemed correct and current as of this date, but is not guaranteed by the author and may have been obtained by third-party sources. Due to the fluid nature of the subject matter, regulations, requirements and laws, prices and all other information may or may not be correct in the future and should be verified if cited, shared or otherwise republished.