October 31, 2014 – Some good news for both lenders and borrowers: the compliance burden from the Qualified Mortgage (QM) and Ability-to-Repay (ATR) regulation just got a little bit lighter.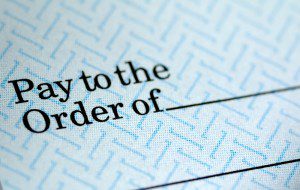 Earlier this month, the CFPB responded to comments made during a public review period for its controversial QM and ATR regulation and granted more time for lenders to refund loan costs and still constitute a qualified mortgage. The extension nearly doubles the grace period – part of a proposed rule issued in May – from 120 days to 210 days, and applies to both lenders and the secondary market. Some lenders have adopted the practice of utilizing buffers that ensure they are not penalized if a miscalculation occurs, and according to the CFPB, this extension should provide more access to credit by giving lenders enough leeway to cut down on some of these such as buffers on points and fees and other self-imposed safeguards.
So how good is this news? The answer is, "Pretty good, actually."
For consumers: Enacting buffers much lower than 3% directly affects consumers by effectively putting a floor on the minimum loan amount a lender would reasonably be able to originate and still retain QM status. With the threat of litigation and CFPB-imposed monetary penalties looming over their heads, many lenders drew the line well below 3% with a buffer to account for any possible overages or miscalculations. It doesn't take a degree in mathematics to know that if a loan originator or lender needs to make a certain amount in points and fees to keep the doors open, the margin of error gets very small, and even a buffer zone of a few tenths of a percent can dramatically impact the final loan amount. When considering loans on the smaller end of the scale, this can negatively affect first-time or lower-income home buyers for whom loans would not be possible.
For lenders: The compliance burden for the QM/ATR regulation was and still is significant. If a lender wants to sell the mortgage to a Government-Sponsored Entity (GSE) such as Fannie Mae or Freddie Mac, the loan must be a qualified mortgage. Similarly, creditors may be faced with a repurchase demand from an investor if the lender agreed to only deliver qualified mortgages. And while there is no prohibition on making a non-QM loan, the creditor is responsible for being able to demonstrate that it was otherwise compliant with the ATR determination. Furthermore, the creditor also loses the protection that a QM designation provides, and faces more risk of accusation from a borrower or regulator. By relaxing the refund period to give lenders more time (180 days for a review period, and an additional 30 days to process and provide cure payments to consumers), lenders get a little more flexibility and leeway in making qualified mortgages.
It should be noted that the CFPB has chosen to "sunset" this provision, with the provision expiring on January 10, 2021, the seventh birthday of the regulation's effective date. This is the same date that the temporary QM designation will expire as a qualifier for purchase by GSEs such as Fannie Mae or Freddie Mac. According to the CFPB, "creditors will develop greater confidence…originating loans that are not qualified mortgages under the general (ATR) standard, and price loans at the margin of the points and fees limits."
The pendulum tends to swing both ways, and in what used to be a loosely regulated industry, we saw many dramatic changes from 2011-2013 that impacted lenders and borrowers alike. These recent changes go to show that the CFPB is listening, and while they still are intent on keeping a close eye on an industry rebuilding in the wake of the housing crisis, it is clear that fostering a mortgage market that is relatively safe for borrowers and lenders alike is a high priority going forward for the CFPB.