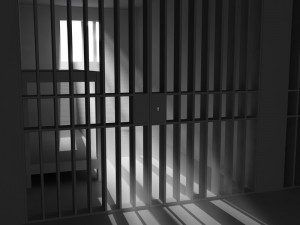 (Jeff Sorg, OnlineEd) – Brian E. Thompson, 54, a former loan guarantee specialist for the U.S. Department of Housing and Urban Development, was sentenced today to serve 26 months in prison for a scheme in which he stole over $843,000 of government money, according to a statement released by the US Department of Justice.
According to a statement of offense, signed by the defendant as well as the government, Thompson carried out his scheme from May 2013 until March 2014, while he was working for HUD's Office of Loan Guarantee for Native American programs. This office handles the reselling of properties that have been acquired by HUD after borrowers defaulted on their HUD-guaranteed mortgages. Thompson was a loan guarantee specialist. His duties included selling these HUD real estate owned properties for the best possible price in order to reimburse the government for the payments made to the mortgage lender for the insured loan. He advised supervisors of the progress of reselling properties, and he also coordinated with the title and escrow agents at settlements.
From June 2013 until March 2014, Thompson sold parcels of such real estate properties on behalf of HUD. For five of those parcels, he made materially false misrepresentations to third parties and diverted over $843,000 of the sales proceeds to bank accounts under his control. In order to conceal these thefts from HUD, Thompson used and submitted fictitious settlement statements that falsely listed the buyer, and/or the contract sales prices, and/or the seller proceeds.
Thompson, of Washington, D.C., pleaded guilty in October 2014 in the U.S. District Court for the District of Columbia to one count of wire fraud. He was sentenced by the Honorable Senior Judge Paul L. Friedman. Upon completion of his prison term, Thompson will be placed on three years of supervised release. He also must pay $843,400 in restitution to the federal government. Finally, he is subject to a forfeiture money judgment in the amount of $645,700, in addition to over $150,000 previously seized from his financial accounts.
###
For more information about OnlineEd and their education for real estate brokers, principal brokers, property managers, and mortgage brokers, visit www.OnlineEd.com.
  This article was published on January 13, 2014. All information contained in this posting is deemed correct and current as of this date, but is not guaranteed by the author and may have been obtained by third-party sources. Due to the fluid nature of the subject matter, regulations, requirements and laws, prices and all other information may or may not be correct in the future and should be verified if cited, shared or otherwise republished.