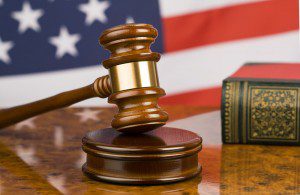 (Jeff Sorg – OnlineEd) – The US Supreme Court has ruled in favor of homeowners wanting to rescind their mortgage because their lender failed to follow Truth in Lending law.
The Court ruled that a borrower exercising his right to rescind under Truth in Lending need only provide written notice to his lender within the 3-year period, not file suit within that period.  Truth in Lending law requires lenders to notify borrowers of certain details about their loan, including such things as interest rate and loan charges.
Here's the ruling:
SUPREME COURT OF THE UNITED STATES
Syllabus
JESINOSKI ET UX. v. COUNTRYWIDE HOME LOANS, INC., ET AL.
CERTIORARI TO THE UNITED STATES COURT OF APPEALS FOR THE EIGHTH CIRCUIT
No. 13–684. Argued November 4, 2014—Decided January 13, 2015
Exactly three years after borrowing money from respondent Countrywide Home Loans, Inc., to refinance their home mortgage, petitioners Larry and Cheryle Jesinoski sent Countrywide and respondent Bank
of America Home Loans, which had acquired Countrywide, a letter purporting to rescind the transaction. Bank of America replied, refusing to acknowledge the rescission's validity. One year and one day
later, the Jesinoskis filed suit in federal court, seeking a declaration of rescission and damages. The District Court entered judgment on the pleadings for respondents, concluding that a borrower can exercise
the Truth in Lending Act's right to rescind a loan, see 15 U. S. C. §1635(a), (f), only by filing a lawsuit within three years of the date the loan was consummated. The Jesinoskis' complaint, filed four years and one day after the loan's consummation, was ineffective. The Eighth Circuit affirmed.
Held: A borrower exercising his right to rescind under the Act need only provide written notice to his lender within the 3-year period, not file suit within that period. Section 1635(a)'s unequivocal terms—a borrower "shall have the right to rescind . . . by notifying the creditor . . . of his intention to do so" (emphasis added)—leave no doubt that rescission is effected when the borrower notifies the creditor of his intention to rescind. This conclusion is not altered by §1635(f), which states when the right to rescind must be exercised, but says nothing about how that right is exercised. Nor does §1635(g)—which states
that "in addition to rescission the court may award relief . . . not relating to the right to rescind"—support respondents' view that rescission is necessarily a consequence of judicial action. And the fact that
the Act modified the common-law condition precedent to rescission at law, see §1635(b), hardly implies that the Act thereby codified rescission in equity. Pp. 2–5.
729 F. 3d 1092, reversed and remanded.
SCALIA, J., delivered the opinion for a unanimous Court.
###
For more information about OnlineEd and their education for real estate brokers, principal brokers, property managers, and mortgage brokers, visit www.OnlineEd.com.
  This article was published on January 14, 2014. All information contained in this posting is deemed correct and current as of this date, but is not guaranteed by the author and may have been obtained by third-party sources. Due to the fluid nature of the subject matter, regulations, requirements and laws, prices and all other information may or may not be correct in the future and should be verified if cited, shared or otherwise republished.