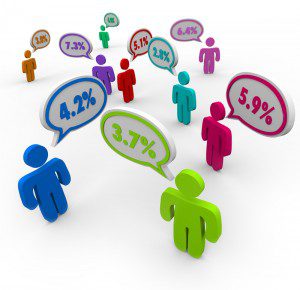 (Jeff Sorg, OnlineEd) – The Consumer Financial Protection Bureau (CFPB)  is reporting that almost half of consumers who took out a home purchase mortgage reported that they seriously considered only a single lender or mortgage broker before applying for a loan. First-time homeowners were only slightly more likely to shop, despite their relative inexperience. For most borrowers, the mortgage shopping process stops after their first application. About 77 percent of borrowers applied to only one lender.
The consumers who applied to multiple lenders may have had different motivations. The information obtained from the  National Survey of Mortgage Borrowers (NSMB) asked consumers who applied to multiple lenders about different factors that may have motivated them. Almost one in five of the borrowers who applied to multiple lenders (comprising about 5 percent of all home purchase borrowers) reported doing so because they had been turned down on an earlier application. Additionally, about 35 percent of borrowers who applied to multiple lenders report being motivated by concerns over whether they would qualify for loan, suggesting that they may have applied to multiple lenders simultaneously. Most borrowers, however, (about 80 percent) applied to multiple lenders out of a desire to find better loan terms.
This report provides a first look at results from the NSMB, and examines information related to consumers' mortgage shopping experience. The NSMB is being jointly funded and developed by the CFPB and the Federal Housing Finance Agency to better understand how mortgage markets are functioning for American consumers. The NSMB is a voluntary survey mailed each quarter to a nationally representative sample of consumers who have recently taken out new mortgages.
Click here to view the complete report.
 ###
For more information about OnlineEd and their education for real estate brokers, principal brokers, property managers, and mortgage brokers, visit www.OnlineEd.com.
  This article was published on January 13, 2014. All information contained in this posting is deemed correct and current as of this date, but is not guaranteed by the author and may have been obtained by third-party sources. Due to the fluid nature of the subject matter, regulations, requirements and laws, prices and all other information may or may not be correct in the future and should be verified if cited, shared or otherwise republished.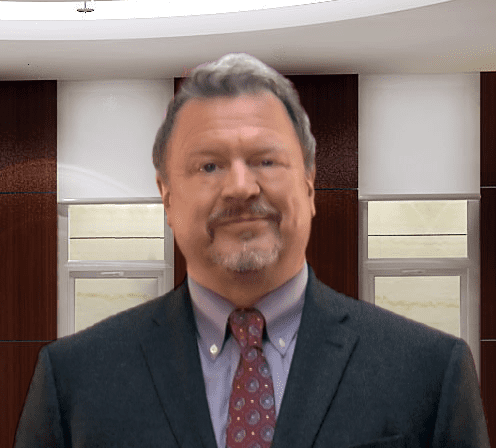 Jeff Sorg is a co-founder of OnlineEd®, an online real estate, mortgage broker, and vocational school founded in 1997, where he also serves as Chief Executive Officer, and School Director. Sorg holds vocational and post-secondary school instructor licenses in several states and has authored numerous real estate continuing education and pre-licensing courses and has been awarded the International Distance Education Certification Center's CDEi Designation for distance education. Memberships include ARELLO (Association of Real Estate License Law Officials), the National Association of REALTORS®, Oregon Association of REALTORS®, and Portland Metro Association of REALTORS®. Awards and service include REALTOR® Emeritus in the National Association, Life Member award in Portland Metro Association and Chairperson of the Oregon Real Estate Forms Committee.
OnlineEd® provides real estate, mortgage broker, insurance, and contractor pre-license, post-license, continuing education, career enhancement, and professional development and designation courses over the Internet.