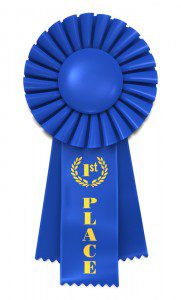 (Jeff Sorg – OnlineEd) – The Book House in Seattle wins Remodel of the Year in the 2014 award from Best in American Living Awards (BALA) by the National Association of Home Builders (NAHB). The home was also named the Pacific Northwest regional winner.
The home owners worked with DeForest Architects and Prestige Residential Construction, both in Seattle, to renovate and restore their 1920s Tudor home. NB Design Group in Seattle served as the interior designer and merchandiser.
The goal of the remodel was to update the original inefficient mechanical and electrical systems as well as the small, dark interior spaces. The owner wished to respect the original architecture while seeking a fresher, more accessible residence that included a detached two-car garage with a studio/caregiver space accessible by an exterior spiral stair.
"To remodel a home and have the finished product look as though that's how it as has always been isn't the easiest of feats," said 2014 BALA Chairman Stephen C. Moore, senior partner – marketing at BSB Design Inc. in Des Moines, Iowa. "The design and construction team has done just that with this elegant and charming home."
View a slide show of the Book House on the architect's web site.
###
For more information about OnlineEd and their education for real estate brokers, principal brokers, property managers, and mortgage brokers, visit www.OnlineEd.com.
  This article was published on January 23, 2014. All information contained in this posting is deemed correct and current as of this date, but is not guaranteed by the author and may have been obtained by third-party sources. Due to the fluid nature of the subject matter, regulations, requirements and laws, prices and all other information may or may not be correct in the future and should be verified if cited, shared or otherwise republished.