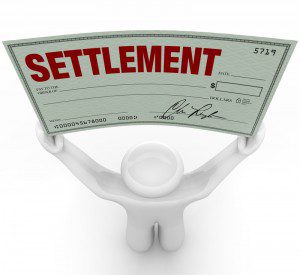 (Jeff Sorg, OnlineEd) – Attorney General Eric Holder recently announced that the Department of Justice has reached an agreement totaling nearly $1.4 billion with the credit rating agency Standard & Poor's Financial Services, or S&P – along with its parent corporation, McGraw Hill Financial. This agreement will resolve the Justice Department's 2013 lawsuit against S&P, in addition to suits brought by 19 states and the District of Columbia. The DOJ lawsuit alleged that S&P engaged in a scheme to defraud investors in structured financial products known as Residential Mortgage-Backed Securities, or RMBS, and Collateralized Debt Obligations, or CDOs.
The press release alleges that on more than one occasion, the company's leadership ignored senior analysts who warned that the company had given top ratings to financial products that were failing to perform as advertised. As S&P admits under this settlement, company executives complained that the company declined to downgrade underperforming assets because it was worried that doing so would hurt the company's business. While this strategy may have helped S&P avoid disappointing its clients, it did major harm to the larger economy, contributing to the worst financial crisis since the Great Depression.
Holder reports that under the terms of this settlement, S&P will pay a total of $1.375 billion, which will be divided between the federal government, 19 states, and the District of Columbia. S&P has also agreed to comply with the consumer protection statutes of every state involved – as well as Washington, D.C. – and to respond, in good faith, to requests for information or material concerning any possible violation of those laws. Finally, the company has agreed to a detailed statement of facts acknowledging the improper conduct that led to this settlement – contrasting what S&P said it was doing with what the company actually did.
Read more about this in Attorney General Holder's Press Release
###
For more information about OnlineEd and their education for real estate brokers, principal brokers, property managers, and mortgage brokers, visit www.OnlineEd.com.
  This article was published on February 4, 2015. All information contained in this posting is deemed correct and current as of this date, but is not guaranteed by the author and may have been obtained by third-party sources. Due to the fluid nature of the subject matter, regulations, requirements and laws, prices and all other information may or may not be correct in the future and should be verified if cited, shared or otherwise republished.