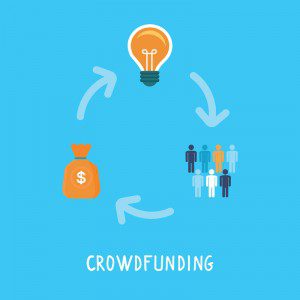 (Jeff Sorg, OnlineEd) – Crowdfunding is defined as the practice of funding a project or venture by raising many small amounts of money from a large number of people, typically via the Internet. While most people think of this practice as a group of friends adding their finances together to fund a honeymoon or finance some smaller business venture, it is being used world wide to finance real estate investments. In a recent article by CATHERINE CLIFFORD, ENTREPRENEUR STAFF,  she brings to light that investors are using crowdfunding as a way to own commercial real estate or purchase their homes.
One example of a successful residential real estate crowd-funding platform initiated $240 million of residential loans in 2014.
###
For more information about OnlineEd and their education for real estate brokers, principal brokers, property managers, and mortgage brokers, visit www.OnlineEd.com.
This article was published on March 10, 2015. All information contained in this posting is deemed correct and current as of this date, but is not guaranteed by the author and may have been obtained by third-party sources. Due to the fluid nature of the subject matter, regulations, requirements and laws, prices and all other information may or may not be correct in the future and should be verified if cited, shared or otherwise republished.