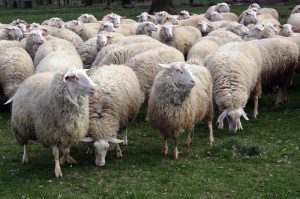 (Jeff Sorg, OnlineEd) –  Zillow® has announced that another 24 new MLS partners have signed agreements in the past week to send their listings directly to Zillow® and Trulia®, including the Combined Los Angeles/Westside MLS (CLAW).
"With every partner that decides to send Zillow and Trulia a direct feed, it improves the overall accuracy as well as home shoppers' experience, resulting in more opportunities for agents to engage with home buyers and sellers," said Greg Schwartz, Zillow Group chief revenue officer. "The security of a direct feed is the best way to ensure millions of home shoppers on Zillow and Trulia see the highest quality data. I'm thrilled to welcome our new partners, who see the value Zillow and Trulia bring to the table and are connecting their members with a growing population of home shoppers and sellers."
"The L.A. real estate market has always commanded a spotlight – the entire world looks at what is happening here," said Annie Ives, CEO of CLAW. "Our first priority was guaranteeing our members' data was accurately represented, since home shoppers and buyers often have to make big and quick decisions. It only made sense to create a direct relationship with Zillow Group as it assures our members are represented on their listings and the data on the site matches what's in our database. Our membership is incredibly pleased we have a direct agreement in place."
Others joining Zillow® this week include:
Beaches MLS, Inc. – West Palm Beach, Fla.
Central Missouri Board of REALTORS® – Marshall, Mo.
Central Virginia Regional MLS – Richmond, Va.
Combined Los Angeles/Westside MLS – Los Angeles, Calif.
Eastern Shore Association of Realtors – Accomac, Va.
Franklin Board of Realtors – Franklin, N.C.
Greater El Paso Association of REALTORS Multiple Listing Service, Inc. – El Paso, Texas
Hudson County MLS – Secaucus, N.J.
Madison County Board of REALTORS – Richmond, Ky.
Mid American Regional Information Systems, Inc. – St. Louis, Mo.
MLS of Naples, Inc. – Naples, Fla.
Modoc County Listing Service – Alturas, Calif.
Monmouth County Association of REALTORS, Inc. – Tinton Falls, N.J.
Olympic Listing Service – Sequim, Wash.
Pensacola Association of REALTORS – Pensacola, Fla.
Ridgecrest Area Association of REALTORS – Ridgecrest, Calif.
Santa Fe Association of REALTORS, Inc. – Santa Fe, N.M.
Savannah Board of REALTORS – Savannah, Ga.
St. Joseph Regional Association of REALTORS – St. Joseph, Mo.
Sullivan County Board of Realtors – Monticello, N.Y.
Taos County Association of REALTORS – Taos, N.M.
Trinity County MLS – Weaverville, Calif.
Tucson Association of REALTORS, MLS, Inc. – Tucson, Ariz.
Vail Board of REALTORS – Edwards, Colo.
 ###
For more information about OnlineEd and their education for real estate brokers, principal brokers, property managers, and mortgage brokers, visit www.OnlineEd.com.
  This article was published on March 25 2015. All information contained in this posting is deemed correct and current as of this date, but is not guaranteed by the author and may have been obtained by third-party sources. Due to the fluid nature of the subject matter, regulations, requirements and laws, prices and all other information may or may not be correct in the future and should be verified if cited, shared or otherwise republished.