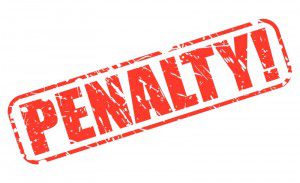 The Consumer Financial Protection Bureau (CFPB) has announced a consent order against RMK Financial Corporation, ordering it to pay a penalty of $250,000 for deceptive advertising. RMK is a  California-based mortgage lender doing business under the name Majestic Home Loans.
According to the CFPB press release, RMK mailed print advertisements to more than 100,000 consumers in several states, using the names and logos of the Department of Veterans Affairs (VA) and the Federal Housing Administration (FHA) in a way that falsely implied that the advertisements were sent by the VA or FHA, or that the company or the advertised mortgage products were endorsed or sponsored by the VA or FHA. RMK sent its advertisements to tens of thousands of U.S. military servicemembers and veterans, and other holders of VA-guaranteed mortgages.
"Deceptive advertising has no place in the mortgage marketplace, and the Consumer Bureau will continue to take action against companies that mislead consumers with false claims of government affiliation," said CFPB Director Richard Cordray. "Today's action sends a clear message that misleading consumers is illegal, unacceptable, and will not be tolerated."
The CFPB reported that their investigation found RMK's practices violated the Truth in Lending Act, the Mortgage Acts and Practices Advertising Rule, and other federal consumer laws. The 2011 Mortgage Acts and Practices Advertising Rule prohibits misleading claims in mortgage advertising, including implying a government affiliation.
###
 For more information about OnlineEd and their education for real estate brokers, principal brokers, property managers, and mortgage brokers, visit www.OnlineEd.com.
  This article was published on March 30, 2015. All information contained in this posting is deemed correct and current as of this date, but is not guaranteed by the author and may have been obtained by third-party sources. Due to the fluid nature of the subject matter, regulations, requirements and laws, prices and all other information may or may not be correct in the future and should be verified if cited, shared or otherwise republished.