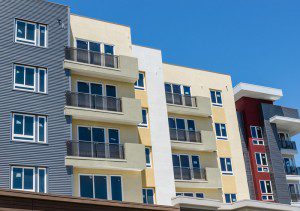 According to a recent report by John Burns Real Estate Consulting, affluent renters are slow to buy a home. John Burns Real Estate Consulting studies apartment space to determine what trends will impact the for-sale housing market. Here are some of their findings:
During the housing boom of the early to mid-2000s, roughly 1 in 5 renters leaving their apartment opted to purchase a home. In fact, the national homeownership rate peaked in 2004—at the same time that the percentage of those moving out to purchase a home was peaking.
Since 2008, the percentage of renters moving out to purchase a home has remained below its historical average of 17%, while the homeownership rate has continued to decline.
As of the fourth quarter of 2014, just 14.7% of all tenants moving out purchased a home. The homeownership rate declined to 64%, the lowest since the mid-90s.
###
For more information about OnlineEd and their education for real estate brokers, principal brokers, property managers, and mortgage brokers, visit www.OnlineEd.com.
  This article was published on April 17, 2015. All information contained in this posting is deemed correct and current as of this date, but is not guaranteed by the author and may have been obtained by third-party sources. Due to the fluid nature of the subject matter, regulations, requirements and laws, prices and all other information may or may not be correct in the future and should be verified if cited, shared or otherwise republished.