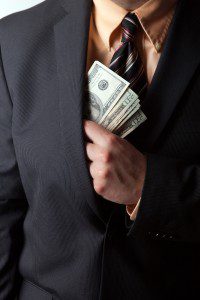 (Jeff Sorg, OnlineEd) – From August 2011 until September 2014, Ohio-based Nationwide Biweekly Administration and Loan Payment Administration and their founder and president, Daniel S. Lipskey  (collectively "Nationwide Biweekly") collected about $49 million in setup fees from more than 100,000 consumers, the CFPB alleged in its lawsuit filed May 11, 2015. The CFPB brings action under the Consumer Financial Protection Act of 2010 and the Telemarketing and Consumer Fraud and Abuse Prevention Act and the Telemarketing Sales Rule. The CFPB is seeking to obtain permanent injunctive relief, restitution, civil money penalties, and other relief.
Nationwide Biweekly's primary product offered to consumers is the "Interest Minimizer" ("IM") program for mortgages. The suit alleges that most consumers who enroll in the IM program divide their monthly mortgage payment in half and remit that payment to Nationwide every two weeks. Nationwide holds the funds and promises to send the consumer's monthly payments to the mortgage lender or servicer in advance of the monthly due date. Because there are 52 weeks in a year, consumers who make biweekly payments through the IM program remit 26 payments to Nationwide each year. A typical consumer's mortgage requires just 12 monthly payments. Making 26 biweekly payments results in the equivalent of an extra monthly payment each year.
For most months, the participants in the IM program will make two biweekly payments. Every six months, however, there will be a month in which three biweekly payments. The first time a third biweekly payment is made in a month, Nationwide Biweekly allegedly keeps that payment, up to $995, as a setup fee. After Nationwide collects the setup fee, it directs subsequent extra biweekly payments to the consumer's mortgage lender to be applied against the loan principal. The suit also claims Nationwide collects a processing fee of $3.50 with each biweekly payment, amounting to $91.00 per year per participant. Some participants make semi-monthly payments with the amount of an extra monthly payment then divided among the 24 semi-monthly debits. Nationwide Biweekly keeps the extra funds collected in the first six months. The processing fee for each semi-monthly payment is $3.50, which amounts to $84.oo per participant per year.
"The defendants know that consumers will pay more in fees than they save in interest for the first several years in the program, and that many consumers will leave the program without saving any money at all," the Bureau said in its release. "These companies and their owner, Daniel Lipsky, took advantage of consumers with false promises of savings on their mortgage," said CFPB Director Richard Cordray. "Homeowners deserve accurate information in the financial marketplace. Today we are taking action to end these illegal and deceptive practices, and to hold these companies accountable for their actions."
Consumers enrolled after being promised substantial and immediate savings on their mortgages. However, the Bureau alleges the defendants know that consumers will pay more in fees than they save in interest for the first several years enrolled in the program, and that many consumers will leave the program without saving any money at all. Other violations in the compliant allege falsely promising consumers they could achieve savings without paying more; falsely promising immediate savings; misleading consumers about the cost of the program; and falsely claiming to be affiliated with mortgage lenders or servicers.
The CFPB is asking that the Court award such relief as it finds necessary to redress injury to consumers, but not limited to refund of fees paid, restitution, disgorgement or compensation for unjust enrichment, and payment of damages by civil money penalties against the defendants; award the CFPB the costs of bringing its action; and award other and addition relief as the Court may determine as just and proper.
###
For more information about OnlineEd and their education for real estate brokers, principal brokers, property managers, and mortgage brokers, visit www.OnlineEd.com.
  This article was published on May 12, 2015. All information contained in this posting is deemed correct and current as of this date, but is not guaranteed by the author and may have been obtained by third-party sources. Due to the fluid nature of the subject matter, regulations, requirements and laws, prices and all other information may or may not be correct in the future and should be verified if cited, shared or otherwise republished.