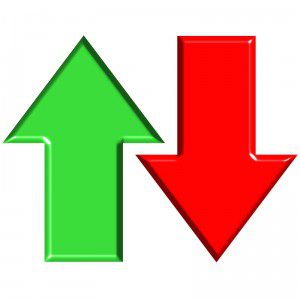 (Jeff Sorg, OnlineEd) –  Despite properties typically selling faster than at any time since July 2013, existing–home sales slowed in April but remained above an annual sales pace of five million for the second straight month, according to the latest report from the National Association of Realtors®. All major regions except for the Midwest experienced sales declines in April.
Total existing-home sales declined 3.3 percent in April, but have increased year–over–year for seven consecutive months and are still 6.1 percent above a year ago, according to the latest report from the  National Association of Realtors®
"April's setback is the result of lagging supply relative to demand and the upward pressure it's putting on prices," said Lawrence Yun, NAR chief economist." However, the overall data and feedback we're hearing from Realtors® continues to point to elevated levels of buying interest compared to a year ago. With low interest rates and job growth, more buyers will be encouraged to enter the market unless prices accelerate even higher in relation to incomes."
Properties sold in April faster (39 days) than at any time since July 2013 (42 days) and the second shortest time (37 days in June 2013) since NAR began tracking in May 2011.
"Housing inventory declined from last year and supply in many markets is very tight, which in turn is leading to bidding wars, faster price growth and properties selling at a quicker pace," says Yun. "To put it in perspective, roughly 40 percent of properties sold last month went at or above asking price, the highest since NAR began tracking this monthly data in December 2012."
NAR President Chris Polychron, executive broker with 1st Choice Realty in Hot Springs, Ark., cautions that closings for some home sales could drag after August 1 and into the fall as lenders transition to the new closing procedures and documentation required by the Consumer Financial Protection Bureau's Real Estate Settlement and Procedures Act and Truth in Lending Act, or RESPA–TILA, integrated disclosure rule. "There likely will be bumps in the closing process while all parties get used to the new requirements," he said. "We hope that the move away from the HUD–1 is smooth, but even if only 10 percent of transactions experience closing issues, that's as many as 40,000 transactions a month."
###
For more information about OnlineEd and their education for real estate brokers, principal brokers, property managers, and mortgage brokers, visit www.OnlineEd.com.
  This article was published on May 21, 2015. All information contained in this posting is deemed correct and current as of this date, but is not guaranteed by the author and may have been obtained by third-party sources. Due to the fluid nature of the subject matter, regulations, requirements and laws, prices and all other information may or may not be correct in the future and should be verified if cited, shared or otherwise republished.