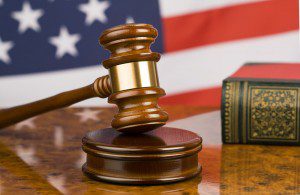 WASHINGTON, D.C. — Today, the Consumer Financial Protection Bureau and the State of Florida were granted a final judgment against the Hoffman Law Group and corporate affiliates accused of using deceptive marketing practices and scamming distressed homeowners into paying illegal advance fees. Working together, five companies tricked consumers into paying millions of dollars in illegal upfront fees to join frivolous lawsuits that the companies falsely claimed would pressure banks to modify their loans or provide foreclosure relief. The court found the corporate defendants liable for $11,730,579 – the full amount of illegal fees paid by consumers – and ordered them to pay a $10 million civil penalty, in addition to penalties to the State of Florida.
"These companies preyed on vulnerable consumers who were trying to save their homes from foreclosure," said CFPB Director Richard Cordray. "The false promises made by these companies lured struggling homeowners into scams that led to greater financial hardship. We are working to protect consumers from illegal predatory practices by holding bad actors accountable for their actions."
"Scamming homeowners worried about losing their homes is not only illegal, it is despicable, and thanks to the great work of my consumer protection division and the Consumer Financial Protection Bureau, these defendants will pay for preying on Florida homeowners facing foreclosure," said Florida Attorney General Pam Bondi. "Foreclosure rescue scammers cannot evade the law by hiding behind a law firm. It is discouraging that there are attorneys out there that will allow their licenses to be used by shady companies to target people facing foreclosure."
The lawsuit named Hoffman Law Group (formerly Residential Litigation Group), its operators, Michael Harper, Benn Willcox, and attorney Marc Hoffman, and its affiliated companies, Nationwide Management Solutions, Legal Intake Solutions, File Intake Solutions, and BM Marketing Group, all based in North Palm Beach, Fla. The Hoffman Law Group was a law firm set up to give the appearance that consumers in financial distress needing to modify their mortgage loans or save their homes from foreclosure would get specialized help from attorneys. The related companies, which were run by Harper and Willcox, existed to market and support the scheme.
In July 2014, the Bureau and Florida sought and obtained a temporary restraining order and an asset freeze against the companies and Harper, Willcox and Hoffman, and the court ordered a receiver to take charge of all the assets flowing from the alleged scam.
The lawsuit charged Hoffman Law Group, its affiliated companies, and the individual defendants with violating Regulation O, formerly known as the Mortgage Assistance Relief Services (MARS) rule, and Florida state law. Regulation O prohibits charging advance fees for mortgage loan modification services, making misrepresentations about loan modification services, and it requires that consumers be given certain disclosures.
The defendants' violations included:
Collecting fees before obtaining a loan modification: Companies cannot legally accept payment for helping to obtain a mortgage modification for a consumer before the consumer has a modification agreement in place with their lender. The Hoffman companies charged consumers advance fees without having first obtained modifications for them, which was not only illegal but also caused significant harm to consumers who often paid thousands of dollars without ever receiving a modification.
Inflating success rates and likelihood of obtaining a modification: The firm's marketing materials misrepresented the likelihood that they would help consumers save substantial sums in mortgage payments. Ultimately, many consumers who paid these companies advance fees did not receive a mortgage modification and ended up worse off than they began.
Duping consumers into thinking they would receive legal representation: The lawsuit alleged that the companies and individual defendants engaged in a particularly egregious scam where they used their status as attorneys to dupe consumers into thinking they would receive legal representation.
Discouraging consumers from talking to their lenders and from making mortgage payments: The companies discouraged consumers from communicating directly with their lenders or servicers, claiming that they would handle all such communications. They also discouraged consumers from making mortgage payments to their lenders and servicers (and to make payments to the Hoffman companies instead), ostensibly in order for the consumer to better demonstrate financial hardship. As a result, many consumers were subject to negative credit ratings and/or foreclosure and consumers did not seek other relief from hardship caused by their mortgage, including working directly with their lender to receive a loan modification.
The final judgment entered by the court included:
Redress to victims: The receiver, who took over the corporate defendants' operations and froze assets belonging to the company and related individuals, will pay $655,737—the entire amount of the estate, as of March 30, 2015, minus administrative expenses and funds required to pursue additional recoveries—to the Bureau to be used for redress for victims. Although the court found the Hoffman Law Group and its corporate affiliates liable for $11,730,579—the full amount of illegal fees paid by approximately 2,000 affected consumers—it suspended the balance of the judgment beyond the amount in the receivership estate as uncollectable.
Auctioning of personal effects: In the stipulated judgments against Harper, Willcox and Hoffman, the court ordered the receiver to auction certain personal belongings of value, including eleven watches, sixteen pieces of jewelry, two handguns, a computer, and a television, the proceeds of which will be paid to the receivership estate.
Pay $16 million in civil and state penalties for violating the law: The corporate defendants are required to pay a $10 million civil penalty for the violations of Regulation O and a $6 million state penalty for violation of the Florida Deceptive and Unfair Trade Practices Act, although the receivership estate (to which the companies have relinquished all their funds) does not currently have enough funds to pay those penalties. The individual defendants were also required to pay penalties under the stipulated judgment.
Cease all business operations: The companies have been permanently dissolved and can no longer operate or do business of any kind. The individual defendants are permanently banned from, among other things, advertising or selling any mortgage assistance relief product or service or any debt relief product or service. In addition, Hoffman relinquished his license to practice law in the state of Florida.
The court judgment is available at:
http://files.consumerfinance.gov/f/201505_cfpb-default-judgment-and-order-as-to-corporate-defendants.pdf
###
For more information about OnlineEd and their education for real estate brokers, principal brokers, property managers, and mortgage brokers, visit www.OnlineEd.com.
  This article was published on June 2, 2015. All information contained in this posting is deemed correct and current as of this date, but is not guaranteed by the author and may have been obtained by third-party sources. Due to the fluid nature of the subject matter, regulations, requirements and laws, prices and all other information may or may not be correct in the future and should be verified if cited, shared or otherwise republished.