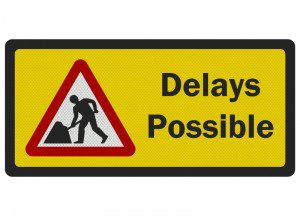 (Jeff Sorg, OnlineEd) – There's a lot of misinformation circulating about how the new mortgage disclosure three-day rule is going to delay real estate closings. While this could happen, it's not as bad as it sounds. Here are the three things that could delay your closings:
The APR (annual percentage rate) increases by more than 1/8 of a percent for fixed-rate loans or 1/4 of a percent for adjustable rate loans. A decrease in the APR will NOT require a new 3-day review if it is based on changes to the interest rate or other fees;
A prepayment penalty is added, making it expensive to refinance or sell;
The basic loan product changes, such as a switch from a fixed interest rate to an adjustable rate or to an interest-only payments loan.
There aren't any other changes that require a new 3-day review.
Some other changes will require an updated disclosure, but will NOT require a new 3-day review. Here are these changes:
Unexpected discoveries on a walk-through, such as a missing stove or non functioning appliance, even if the seller agrees to credit the buyer for a replacement;
Most changes to payments made at closing, such as real estate commissions, tax prorates, and amounts paid into escrow.
Typographical errors found at closing.
For a free (not for CE) course on this topic, please visit:  https://www.onlineed.com/3_day_review_rule_delays
 ###
For more information about OnlineEd and their education for real estate brokers, principal brokers, property managers, and mortgage brokers, visit www.OnlineEd.com.
  This article was published on June 4 2015. All information contained in this posting is deemed correct and current as of this date, but is not guaranteed by the author and may have been obtained by third-party sources. Due to the fluid nature of the subject matter, regulations, requirements and laws, prices and all other information may or may not be correct in the future and should be verified if cited, shared or otherwise republished.