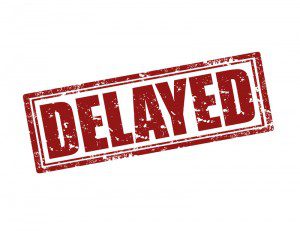 CFPB issues proposed amendment to move TRID implementation date from August 1, 2015 to October 3, 2015
BREAKING NOW – – – (Jeff Sorg, OnlineEd)  – The Consumer Financial Protection Bureau (CFPB) today issued a proposed amendment to the Know Before You Owe mortgage disclosure rule, which proposes to move the rule's effective date to October 3, 2015. The rule, also called the TILA-RESPA Integrated Disclosure rule, requires easier-to-use mortgage disclosure forms that clearly lay out the terms of a mortgage for a homebuyer. The Bureau is issuing the proposal to correct an administrative error that would have delayed the effective date of the rule by at least two weeks, until August 15 at the earliest.
The CFPB is proposing a new effective date of Saturday, October 3. The Bureau believes that moving the effective date may benefit both industry and consumers with a smoother transition to the new rules. The Bureau further believes that scheduling the effective date on a Saturday may facilitate implementation by giving industry time over the weekend to launch new systems configurations and to test systems. A Saturday launch is also consistent with existing industry plans tied to the original effective date of Saturday, August 1.
The proposal will be open for public comment until July 7.
###
For more information about OnlineEd and their education for real estate brokers, principal brokers, property managers, and mortgage brokers, visit www.OnlineEd.com.
  This article was published on June 24, 2015. All information contained in this posting is deemed correct and current as of this date, but is not guaranteed by the author and may have been obtained by third-party sources. Due to the fluid nature of the subject matter, regulations, requirements and laws, prices and all other information may or may not be correct in the future and should be verified if cited, shared or otherwise republished.