The Consumer Financial Protection Bureau is requiring the use of a new TILA-RESPA integrated disclosure as of October 3, 2015
(Part 1 of 5)
(Jeff Sorg, OnlineEd) – The Consumer Financial Protection Bureau (CFPB) is requiring the use of a new TILA-RESPA integrated disclosure as of October 3, 2015.
In 2012, the Dodd-Frank Wall Street Reform and Consumer Protection Act directed the newly created CFPB to integrate the mortgage loan disclosures required under the Truth In Lending Act (Regulation Z), known as TILA  and the Real Estate Settlement Procedures Act (Regulation X), known at RESPA. The TILA and RESPA loan disclosures have been used for the past 30 years. These disclosures continue to create confusion for borrowers because of their overlapping and inconsistencies.
The new integrated disclosure forms, which cannot be put into use until October 3, 2015, provide one set of disclosures for all borrowers seeking closed-end consumer mortgages. These integrated forms combine the now existing four disclosure forms into one set of two disclosures.
The first new form, known as the Loan Estimate Disclosure, is a three-page form. In this form, the Truth In Lending (TIL) disclosure form, and the RESPA Good Faith Estimate (GFE), are combined into one disclosure form designed to help consumers understand the key features, costs, and risk associated with the mortgage loan. This Loan Estimate Disclosure form must be delivered to the consumer within three business days from loan application.
The second of the new forms is a five-page disclosure known as the Closing Disclosure. This form replaces the TILA and RESPA HUD-1 disclosures. It is designed to provide disclosures to help consumers understand the costs of the loan transaction. The Closing Disclosure should be delivered to consumers at least three business days prior to completing the loan.
These new forms will give consumers clear language information regarding a loan and include information such as interest rate, monthly payments, and all of the costs necessary to close the loan. In designing these forms, the CFPB had the goal of presenting information to consumers in a way to help the consumer decide if they can afford the loan. The forms also make comparing different loan products, including the cost of various loans over time, easier and less confusing.
Beyond understanding the content of the new forms, there is a business problem that arises from these changes. With the faster and more accurate delivery requirement of the charges between the Loan Estimate Disclosure and Closing Disclosure forms, constant and reliable communication will become key between lenders and title agents. During the new process, mortgage loan originators will have to:
Verify accuracy of the Loan Estimate at time of application;
Using the stricter RESPA tolerance guidelines, and on the final Closing Disclosure form, reconcile fees between the lender and title closing production systems;
Overcome challenges with the new requirement in order to support intelligent data standards. For instance, if a lender is not using the same system as the document provider for the initial Loan Estimate form or the final Closing Disclosure, it will not be easy for the mortgage loan originator to reconcile data, documents, and calculations in order to be compliant; and
the mortgage loan originator will want to provide an audit trail to prove compliance with the regulations that he or she must follow.
What this means is that lenders will need to recognize it is important that data and documents are shared and synced between the lender's system and the title production systems, and that they are easily and quickly accessible. To achieve this, new electronic processes may be necessary to replace any leftover, traditional paper processes.
With the delivery deadlines and tolerance requirements, the lender is also on the hook for greater accuracy of the GFE/TIL at time of application.
A technology solution to be able to facilitate the electronic sharing and collaboration of data and documents is now critical. On top of that, loan originators will need to keep the process electronic in order to provide evidence and the proof of compliance around receipt of delivery, acceptance, and execution of documents, which the CFPB will eventually audit.
Be warned that mortgage lenders who do not comply with the new disclosure requirements will be subject to CFPB penalties. Theses penalties for violations of disclosure rules can be severe. The general penalties for violations include:
First Tier – Up to $5,000 per day for each day the violation or failure to pay continues
Second Tier – Up to $25,000 for each day that a person continues to recklessly engage in a violation of a federal consumer financial law
Third Tier – Up to $1,000,000 per day for each day that any person knowingly violates a federal consumer financial law
Under the provisions of Truth in Lending law, private lawsuits against the mortgage lender may also be brought.
The TILA-RESPA integrated rule applies to most closed-end mortgages and consumer credit transactions secured by real property. The rule does not apply to the following:
Home Equity Lines of Credit (HELOCs); and
Reverse Mortgages.
Chattel-dwelling loans, such as loans secured by a mobile home or by dwellings not attached to real property. These loans will continue to use the current disclosure forms required by TILA and RESPA.
Individuals or entities that make five or fewer mortgages in a calendar year, as they are not deemed a creditor under the rule.
Certain no-interest loans secured by subordinate liens made for the purpose of down payment home buyer assistance or a similar program, property rehabilitation, energy efficiency, or foreclosure avoidance prevention.
Under the previous TILA-RESPA integrated rule, certain loans were subject to TILA, but not RESPA. Under the updated TILA-RESPA integrated rule, the following loans are also subject to the disclosure rules:
Construction-only loans; and
Loans secured by vacant land or by 25 or more acres.
Unlike many of the CFPB mortgage rules, the final TILA-RESPA integrated rule does not include an exception for small creditors.
(Part 1. Part 2. Part 3. Part 4. Part 5)
###
For more information about OnlineEd and their education for real estate brokers, principal brokers, property managers, and mortgage brokers, visit www.OnlineEd.com.
  This article was published on July 17, 2015. All information contained in this posting is deemed correct and current as of this date, but is not guaranteed by the author and may have been obtained by third-party sources. Due to the fluid nature of the subject matter, regulations, requirements and laws, prices and all other information may or may not be correct in the future and should be verified if cited, shared or otherwise republished.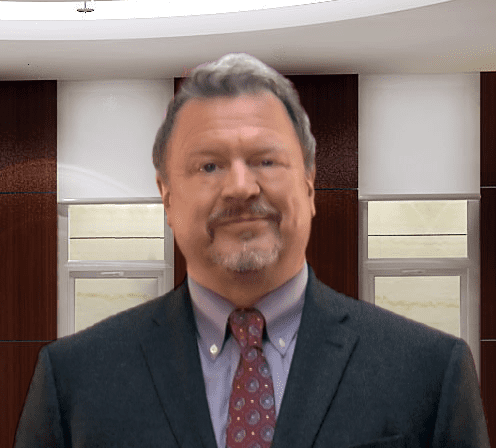 Jeff Sorg is a co-founder of OnlineEd®, an online real estate, mortgage broker, and vocational school founded in 1997, where he also serves as Chief Executive Officer, and School Director. Sorg holds vocational and post-secondary school instructor licenses in several states and has authored numerous real estate continuing education and pre-licensing courses and has been awarded the International Distance Education Certification Center's CDEi Designation for distance education. Memberships include ARELLO (Association of Real Estate License Law Officials), the National Association of REALTORS®, Oregon Association of REALTORS®, and Portland Metro Association of REALTORS®. Awards and service include REALTOR® Emeritus in the National Association, Life Member award in Portland Metro Association and Chairperson of the Oregon Real Estate Forms Committee.
OnlineEd® provides real estate, mortgage broker, insurance, and contractor pre-license, post-license, continuing education, career enhancement, and professional development and designation courses over the Internet.