Inventory of all homes for sale nationwide fell 6.5 percent year-over-year
By Jeff Sorg, OnlineEd Blog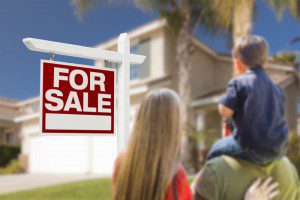 SEATTLE, Wash. (July 30, 2015)  – There were fewer homes for sale in June than there were a year ago, increasing competition for potential buyers this home shopping season. Most of these declines were among the lowest-valued homes sought by first-time homebuyers, according to the first quarter Zillow® Real Estate Market Report.
In the lowest-priced third of homes for sale, the inventory homes on the market fell year-over-year in 28 of the nation's 35 largest metro areas. By comparison, among the highest-priced homes, inventory fell year-over-year in only 10 of the nation's largest metro areas.
The total number of homes listed for sale on Zillow in June was down 6.5 percent year-over-year but was up 2.1 percent on a monthly basis. Large metros where inventory has increased the most annually include Austin (up 30.3 percent), Atlanta (22.4 percent) and Washington, DC (18.9 percent).
"Historically low mortgage rates continue to keep overall ownership affordability very good by historical standards, making it a great time to buy a home, especially with rent becoming increasingly unaffordable," said Zillow Chief Economist Stan Humphries. "Finding a house is the last hurdle for many buyers who have saved a down payment and gotten pre-approved for a mortgage. But low inventory levels like those we're seeing across the country can bring the home-buying process to a screeching halt. In many markets, there just isn't a lot to choose from in terms of homes on the market."
Overall, home values in the United States rose 3.3 percent from June 2014, and 0.3 percent from May to a Zillow Home Value Index of $180,100. As home values continue to rise, buyers are faced with more challenges in a tighter market, especially in hot markets like Denver, which saw the highest home value appreciation from last year, surpassing even San Jose and San Francisco.
Rents have also continued to rise in the second quarter, up 4.3 percent from this time last year to a Zillow Rent Index of $1,369.
###
For more information about OnlineEd and their education for real estate brokers, principal brokers, property managers, and mortgage brokers, visit www.OnlineEd.com.
 All information contained in this posting is deemed correct as of the date of publication, but is not guaranteed by the author and may have been obtained by third-party sources. Due to the fluid nature of the subject matter, regulations, requirements and laws, prices and all other information may or may not be correct in the future and should be verified if cited, shared or otherwise republished.