OnlineEd State-Specific Mortgage Loan Originator Continuing Education Catalog Expands to Include New Mexico
By Jeff Sorg, OnlineEd Blog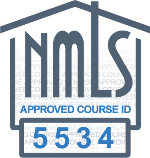 PORTLAND, Ore. (August 4, 2015). – Mortgage loan originator education provider OnlineEd today released their latest state-specific continuing education component for New Mexico. In addition for the national 8-hour required education, OnlineEd now authors and offers state-specific components for Arizona, California, Missouri, New Mexico, Oregon, Pennsylvania, and Washington.
OnlineEd is NMLS Approved Education Provider No. 5218.
Course Summary for New Mexico
To address the predatory lending practices, the New Mexico legislature passed the Home Loan Protection Act (HLPA). This legislature outlines the actions that creditors are prohibited from doing while working with a residential home loan that is protected by the act, and requires that loans have a reasonable, tangible benefit to the borrower.
This course will review the important provisions of the act, including a case study of how portions of the act were used in a legal court case. The first chapter of the course will review the act's definitions and purpose. The second chapter will identify specific acts and practices that creditors are not allowed to do while working with a HLPA-covered transaction. The third chapter sets out the limitations for high-cost home loans, and the fourth chapter defines the legal rights that borrowers have if in default on their loan as well as their legal rights that can be exercised against creditors who are in violation of the act.
Topics and Learning Objectives
This course is broken down into four learning topics. At the end of the course is a 15-question final exam. The topics included in this course are:
The Definitions and Purpose of the Act (10 minutes)
Creditor Prohibited Practices (12 minutes)
High-cost Home Loans (8 minutes)
Default and Right to Cure (10 minutes)
Final exam (10 minutes)
At the end of this course, you will be able to:
Understand many terms that are defined by the act.
Outline acts and practices that are prohibited.
Describe how creditors can decrease their liability when dealing with high-cost loans.
Identify a borrower's restrictions on making a HLPA-violation claims as well as their right to cure any default.
Recognize the fines and penalties for violations of the act.
Total study time: 1 clock hours
###
For more information about OnlineEd and their education for real estate brokers, principal brokers, property managers, and mortgage brokers, visit www.OnlineEd.com.
 All information contained in this posting is deemed correct as of the date of publication, but is not guaranteed by the author and may have been obtained by third-party sources. Due to the fluid nature of the subject matter, regulations, requirements and laws, prices and all other information may or may not be correct in the future and should be verified if cited, shared or otherwise republished.