Fifth Third Bancorp has agreed to pay nearly $85 million to resolve civil fraud claims
By Jeff Sorg, OnlineEd Blog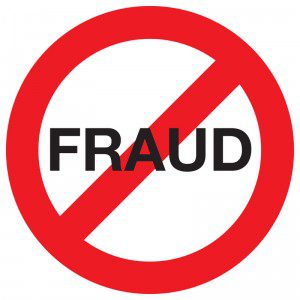 WASHINGTON, DC (October 7, 2015) – Christy Goldsmith Romero, Special Inspector General for the Troubled Asset Relief Program (SIGTARP), and Preet Bharara, United States Attorney for the Southern District of New York, announced today an $85 million settlement with Fifth Third Bancorp and its subsidiaries ("FTB" or the "Bank") resolving civil fraud claims arising from FTB's origination of residential mortgage loans insured by the Federal Housing Administration ("FHA").
FTB made a voluntary disclosure of approximately 1,400 mortgage loans that the Bank had certified as eligible for FHA insurance, later determined were materially defective and thus ineligible for FHA insurance, but never self-reported to HUD, resulting in millions of dollars in HUD losses. As part of the settlement approved yesterday by United States District Judge Deborah A. Batts, FTB will pay approximately $85 million to cover federal losses on approximately 500 of the loans that defaulted and for which HUD paid insurance claims, and indemnify HUD for all losses HUD may incur on approximately 900 defective loans that have not yet defaulted. FTB admitted and accepted responsibility for failing to self-report mortgage loans it knew to be defective, contrary to HUD requirements. FTB has also reformed its business practices and terminated the employment of responsible employees.
"Before and during the time Fifth Third was bailed out in TARP, its Quality Control employees made false representations to HUD that residential mortgages the bank originated were of the quality required to be insured by HUD," said Christy Goldsmith Romero, TARP Special Inspector General. "The bank's false representations cost HUD millions of dollars to pay insurance claims on 519 of the materially defective loans that later defaulted. Fifth Third's actions to fire those employees, voluntarily disclose its violations of the False Claims Act and FIRREA to law enforcement, and make corporate changes should stand as an example for others who violated the law. SIGTARP will root out violations of the law related to TARP with our law enforcement partners such as U.S. Attorney Preet Bharara. It is always better to disclose those violations rather than wait for SIGTARP to find them ."
###
For more information about OnlineEd and their education for real estate brokers, principal brokers, property managers, and mortgage brokers, visit www.OnlineEd.com.
 All information contained in this posting is deemed correct as of the date of publication, but is not guaranteed by the author and may have been obtained by third-party sources. Due to the fluid nature of the subject matter, regulations, requirements and laws, prices and all other information may or may not be correct in the future and should be verified if cited, shared or otherwise republished.