Submitting a NMLS license renewal request takes only a few minutes and can save hours of work if the license was to expire
By Jeff Sorg, OnlineEd Blog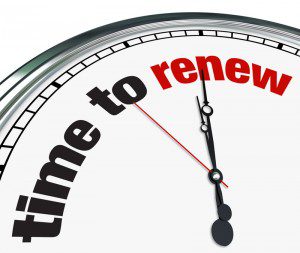 (October 28, 2015) – In an effort to remind individuals and businesses to renew their licenses early, the State Regulatory Registry, LLC (SRR), operator of the Nationwide Multi-state Licensing System (NMLS), will launch its second annual "Your License is Your Business" campaign on November 2nd.
November 2nd also marks the first day renewal applications will be available online.
The goal of this nationwide campaign is to remind businesses and individuals working in non-depository financial services that "Your License is Your Business" and early renewal will lower the likelihood of licenses being terminated after December 31.
Submitting a license renewal request takes only a few minutes and can save hours of work later if the license was to expire.
To help promote the renewal campaign, SRR has launched a new Twitter account @NMLSInfo, where licensees may go to learn more and get timely updates on renewal-related news such as key dates, education opportunities, information sources, and much more.
More information about renewing through NMLS can also be found on the Streamlined Annual Renewals page of the NMLS Resource Center.
###
For more information about OnlineEd and their education for real estate brokers, principal brokers, property managers, and mortgage brokers, visit www.OnlineEd.com.
 All information contained in this posting is deemed correct as of the date of publication, but is not guaranteed by the author and may have been obtained by third-party sources. Due to the fluid nature of the subject matter, regulations, requirements and laws, prices and all other information may or may not be correct in the future and should be verified if cited, shared or otherwise republished.