Complaint alleges bank charged African-American and Hispanic borrowers higher prices for home loans than charged to similarly situated White borrowers.
By Jeff Sorg, OnlineEd Blog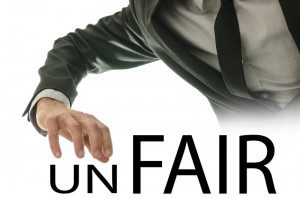 (December 2, 2015) – The Justice Department filed a complaint and proposed consent order on November 30th to resolve allegations that Sage Bank, headquartered in Lowell, Massachusetts, violated the Fair Housing Act and the Equal Credit Opportunity Act (ECOA) by engaging in a pattern or practice of discrimination on the basis of race and national origin in the pricing of its residential mortgage loans.
The United States' complaint alleges that Sage Bank charged African-American and Hispanic borrowers higher prices for home loans than Sage Bank charged to similarly situated White borrowers for reasons unrelated to their creditworthiness. Specifically, under Sage Bank's pricing policy, each of its loan officers was assigned a "target price," which was the price a loan officer was required to achieve on each home loan, regardless of a borrower's creditworthiness. The complaint alleges that those loan officers whom Sage Bank assigned higher target prices disproportionately served African-American and Hispanic borrowers. The complaint also alleges that loan officers had discretion to price loans above their target prices and did so to a greater extent for African-American and Hispanic borrowers than for White borrowers. The result, the complaint alleges, was that the average African-American borrower paid approximately $2,500 more for his/her loan than did a similarly qualified White borrower; the average Hispanic borrower paid approximately $1,400 more.
The consent order, which is subject to court approval, was filed in conjunction with the Justice Department's complaint in the U.S. District Court for the District of Massachusetts. Under the consent order, Sage Bank will pay $1,175,000 into a settlement fund to compensate borrowers and applicants who were harmed by Sage Bank's policies. The consent order also requires Sage Bank to establish a new loan pricing policy and a new loan officer compensation policy, have loan officers and bank employees undergo fair housing and fair lending training, and establish a monitoring program to detect future unlawful disparities in mortgage loan pricing.
"Sage Bank's loan pricing policies created the risk that borrowers would be treated differently based on impermissible characteristics like race and national origin, and that was in fact the result," said Principal Deputy Assistant Attorney General Vanita Gupta, head of the Civil Rights Division. "This settlement ensures that all potential borrowers will be treated equally, regardless of race and national origin, and Sage Bank has agreed to restructure and monitor its lending practices to ensure that it is meeting those obligations."
"Sage Bank's discriminatory practices were aimed at some of our most vulnerable neighborhoods and populations," said U.S. Attorney Carmen M. Ortiz of the District of Massachusetts. "Homeownership is the foundation of the American dream, and we will continue our work to ensure that all people – regardless of their skin color or the language they speak – have equal access to that dream."
The lawsuit originated from a referral by the Federal Deposit Insurance Corporation.
The Justice Department's enforcement of fair lending laws and the Servicemembers Civil Relief Act is conducted by the Housing and Civil Enforcement Section in the Civil Rights Division. Since 2010, the Civil Rights Division has provided approximately $1.3 billion in monetary relief for individual borrowers and impacted communities through its enforcement of the Fair Housing Act, ECOA and the SCRA. The Attorney General's annual reports to Congress on ECOA enforcement highlight the department's accomplishments in fair lending and are available at www.justice.gov/crt/publications/.
Additional information about fair lending enforcement by the Justice Department can be obtained from the Justice Department's website at http://www.justice.gov/fairhousing.
###
For more information about OnlineEd and their education for real estate brokers, principal brokers, property managers, and mortgage brokers, visit www.OnlineEd.com.
 All information contained in this posting is deemed correct as of the date of publication, but is not guaranteed by the author and may have been obtained by third-party sources. Due to the fluid nature of the subject matter, regulations, requirements and laws, prices and all other information may or may not be correct in the future and should be verified if cited, shared or otherwise republished.