Settlement includes cash payments of $2 million, $21.5 million in other relief for NC consumers
By Jeff Sorg, OnlineEd Blog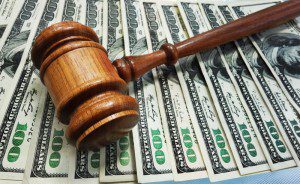 (December 9, 2015) –  Cash payments of nearly $2 million are on the way to approximately 1,400 North Carolina mortgage borrowers who were wrongly foreclosed on by SunTrust, Attorney General Roy Cooper said Friday.
"This is welcome relief for North Carolina families who suffered foreclosures done wrong," Cooper said.
Eligible North Carolina consumers who had mortgages serviced by SunTrust, lost their homes to foreclosure between January 1, 2008 and December 31, 2013, and applied for relief by the June 4, 2015 deadline should receive their payment in early December. Checks of approximately $1,330 each are being mailed to 1,454 affected borrowers in North Carolina starting Friday.
The cash payments are part of an estimated $23.5 million in relief for North Carolina consumers that also includes loan modifications and lien forgiveness under a settlement with SunTrust that Cooper won last year. Under the settlement, SunTrust has so far forgiven approximately $2.8 million in first liens, extinguished approximately $1.8 million in second liens, and forgiven approximately $2 million in first and second liens to facilitate short sale transactions for North Carolina homeowners.
The help for North Carolinians is part of a $550 million national settlement involving 49 states, the District of Columbia, and several federal officials.
Under the settlement, payments go to consumers who lost their homes to foreclosure due to alleged misconduct by SunTrust that resulted in premature or unauthorized foreclosures, violations of homeowners' protections, and the use deceptive documents and affidavits. SunTrust is also required to adhere to tougher standards to prevent future foreclosure abuses like robo-signing, improper documentation, and misplaced mortgage and foreclosure paperwork. (Source: North Carolina Department of Justice)
###
For more information about OnlineEd and their education for real estate brokers, principal brokers, property managers, and mortgage brokers, visit www.OnlineEd.com.
 All information contained in this posting is deemed correct as of the date of publication, but is not guaranteed by the author and may have been obtained by third-party sources. Due to the fluid nature of the subject matter, regulations, requirements and laws, prices and all other information may or may not be correct in the future and should be verified if cited, shared or otherwise republished.