There is no change to the FHA national loan limit "ceiling" which remains at $625,500
By Jeff Sorg, OnlineEd Blog
(December 15, 2015) – The Federal Housing Administration (FHA) announced the agency's new schedule of loan limits for 2016. These loan limits are effective for case numbers assigned on or after January 1, 2016, and will remain in effect through the end of the year.  Read FHA's mortgagee letters (for forward and reverse mortgage programs).
Due to changes in housing prices, the maximum loan limits for forward mortgages increased in 188 counties.  There were no areas with a decrease in the maximum loan limits for forward mortgages.
Each year, FHA recalculates its loan limits based on 115 % of the median house price in the area. For counties, or equivalent, located in Metropolitan Statistical Areas (MSAs) the limit for all areas in the MSA is calculated based on the highest cost county.
There is no change to the FHA national loan limit "ceiling" which remains at $625,500 and the "floor" which remains at $271,050.   FHA's minimum national loan limit "floor" is set at 65 percent of the national conforming loan limit of $417,000. The floor applies to those areas where 115 percent of the median home price is less than 65 percent of the national conforming loan limit.
Any area where the loan limit exceeds the "floor" is considered a high cost area. The maximum FHA loan limit "ceiling" for high cost areas is 150 percent of the national conforming limit.
Additional information and loan limit adjustments for two-, three-, and four-unit properties, and in Special Exception Areas, are noted in FHA's mortgagee letter. An attachment to the Mortgagee Letter provides information on which counties are eligible for loan limits above the national standard. Borrowers with existing FHA insured mortgages may continue to utilize FHA's Streamline refinance program regardless of their loan balance.
The mortgage loan limits for FHA-insured reverse mortgages will also remain unchanged. The FHA reverse-mortgage product, known as the Home Equity Conversion Mortgage (HECM), will continue to have a maximum claim amount of $625,500, with actual limits based on property value, borrower age, and current interest rates. Reverse mortgages allow homeowners age 62 and older to age in place by borrowing against the value of their homes without any requirements for monthly payments; no repayment is required as long as a homeowner lives in the home. The reverse mortgage is repaid, with interest, when the homeowner leaves the home.
To find a complete list of FHA loan limits, areas at the FHA ceiling, areas between the floor and the ceiling, as well as a list of areas with loan limit increases, visit FHA's Loan Limits Page.
###
For more information about OnlineEd and their education for real estate brokers, principal brokers, property managers, and mortgage brokers, visit www.OnlineEd.com.
 All information contained in this posting is deemed correct as of the date of publication, but is not guaranteed by the author and may have been obtained by third-party sources. Due to the fluid nature of the subject matter, regulations, requirements and laws, prices and all other information may or may not be correct in the future and should be verified if cited, shared or otherwise republished.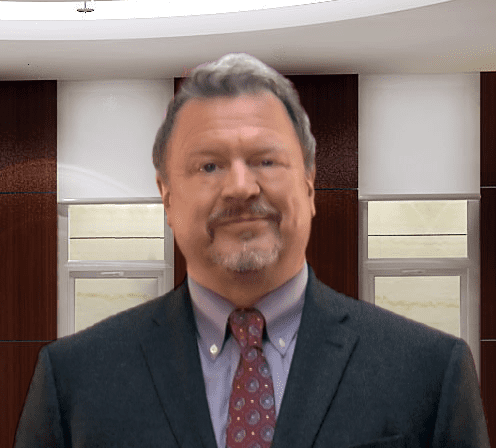 Jeff Sorg is a co-founder of OnlineEd®, an online real estate, mortgage broker, and vocational school founded in 1997, where he also serves as Chief Executive Officer, and School Director. Sorg holds vocational and post-secondary school instructor licenses in several states and has authored numerous real estate continuing education and pre-licensing courses and has been awarded the International Distance Education Certification Center's CDEi Designation for distance education. Memberships include ARELLO (Association of Real Estate License Law Officials), the National Association of REALTORS®, Oregon Association of REALTORS®, and Portland Metro Association of REALTORS®. Awards and service include REALTOR® Emeritus in the National Association, Life Member award in Portland Metro Association and Chairperson of the Oregon Real Estate Forms Committee.
OnlineEd® provides real estate, mortgage broker, insurance, and contractor pre-license, post-license, continuing education, career enhancement, and professional development and designation courses over the Internet.