Sellers select for-sale and recently sold homes that best match theirs to arrive at the customized value estimate
By Jeff Sorg, OnlineEd Blog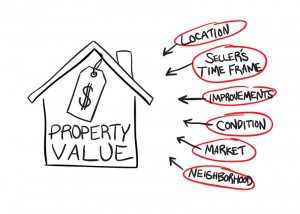 (December 15, 2015) – Zillow® has announced its release of Price This Home, a new tool that enables home sellers to create a custom, value estimate for their home based on comparable home sales and listings, personal knowledge of their home and surrounding neighborhoods, and local market conditions.
Zillow promotes that along with the [help] of a real estate agent, Price This Home helps sellers understand what their home is worth in the current market by allowing them to quickly and easily compare their own home with homes currently on the market, as well as those that have recently sold. This seems to mean that the prudent broker had better check Zillow comps before engaging in value discussions with sellers.
"Deciding to sell a home can be stressful, and many homeowners spend a lot of time researching home values and market conditions before contacting their agent," said Jeremy Wacksman, Zillow chief marketing officer. "Price This Home is an excellent tool in those early days. It shows sellers how their home stacks up against other homes on the market, and allows them to provide extra information to create a more customized value estimate."
The Price This Home feature uses the home's Zestimate®, Zillow's estimated market value determined by using the Zillow's computer generated algorithm, as a base and allows the owner to select information to get a more customized value estimate. To create a Price This Home value estimate, homeowners take several steps.
Verify their home facts are correct by claiming their home on Zillow and updating facts like numbers of bedrooms or square footage.
Select from a list provided by Zillow, of for-sale and recently sold homes that are similar to their own home, based on location, square footage, number of bedrooms and bathrooms, curb appeal and interior condition, and eliminate those that are not.
Since no two homes are exactly the same, Price This Home clearly shows sellers the differences between their home and the comps they have chosen, and how those differences impact the value estimate.
Once comparable homes have been chosen, Zillow provides a private estimate to the homeowner, and helps connect the homeowner with a real estate agent to help list their home.
Many buyers and sellers use the Zestimate, Zillow's computer generated algorithm, as a starting point for determining a home's value. Zestimates are displayed on over 100 million homes nationwide. This new tool is designed specifically for homeowners who are preparing to sell to privately show them what their home is worth based on comparable for-sale, and recently sold homes.
###
For more information about OnlineEd and their education for real estate brokers, principal brokers, property managers, and mortgage brokers, visit www.OnlineEd.com.
 All information contained in this posting is deemed correct as of the date of publication, but is not guaranteed by the author and may have been obtained by third-party sources. Due to the fluid nature of the subject matter, regulations, requirements and laws, prices and all other information may or may not be correct in the future and should be verified if cited, shared or otherwise republished.