Mortgage firms saw quarterly volume slow as nonbanks continued to take market share from banks
By Jeff Sorg, OnlineEd Blog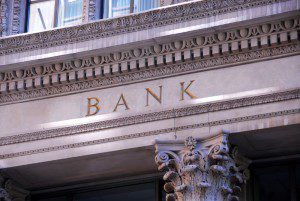 (January 13, 2016) –  Lenders generated an estimated $430 billion in mortgage originations during the third-quarter 2015 as mortgage firms saw quarterly volume slow as nonbanks continued to take market share from banks. One bank, however, grew its market share.
Banks were responsible for around $190 billion of third-quarter 2015 production, while another $40 billion was generated by credit unions, and the remaining $200 billion came from nonbanks. As shown in the following table, nonbank originators continued to gain market share at the expense of banks.
Mortgage Market Share

Lender Type

Q3 2015

Q2 2015

Q3 2014

Banks

44%

45%

46%

Credit Unions

9%

9%

9%

Non-Banks

47%

45%

45%
Based on an analysis of data collected for the Mortgage Daily Third Quarter 2015 Mortgage Origination Survey, quarterly earnings data and news releases, the biggest mortgage lender again was Wells Fargo while US Bank grabbed the No. 3 spot from Quicken Loans.
Originations By Lender
(billions/includes home-equity lending)

Lender

Q3 2015

Q2 2015

Q3 2014

Wells Fargo

$55

$62

$48

Chase

$30

$29

$22

US Bank

$20

$19

$15

Quicken

$20

$21

$16

Bank of America

$17

$19

$15
A 46 percent quarter-over-quarter gain at Movement Mortgage was the biggest. At Impac Mortgage, lending accelerated by 149 percent from a year earlier — the largest year-over-year improvement.
Wells Fargo's market share exceeded that of the next two-biggest lenders combined.
Market Share By Lender Q3 2015

Lender

Share

Wells Fargo

13%

Chase

7%

US Bank

5%

Quicken

5%

BofA

4%
Wells Fargo also maintained its No. 1 servicer ranking and US Bank moved from the sixth position in the second quarter to the fifth.
Servicing Portfolios
as of Sept. 30, 2015
(billions)

Wells Fargo

$1,669

Chase

$929

BofA

$580

Nationstar Mortgage

$408

US Bank

$298
Full Q3 2015 report (complimentary for reporters): http://www.MortgageDaily.com/stories/BiggestLenders011116.asp?spcode=pr
Quarterly mortgage production by lenders: http://www.mortgagedaily.com/FundingsConforming.asp?spcode=pr
[Source: Media Release by Mortgage Daily]
###
For more information about OnlineEd and their education for real estate brokers, principal brokers, property managers, and mortgage brokers, visit www.OnlineEd.com.
 All information contained in this posting is deemed correct as of the date of publication, but is not guaranteed by the author and may have been obtained by third-party sources. Due to the fluid nature of the subject matter, regulations, requirements and laws, prices and all other information may or may not be correct in the future and should be verified if cited, shared or otherwise republished.