Firm to pay a $2.385 billion civil monetary penalty, make $875 million in cash payments and provide $1.8 billion in consumer relief
By Jeff Sorg, OnlineEd Blog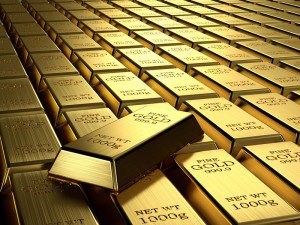 (January 15, 2016) –  The Goldman Sachs Group, Inc. has issued a press release announcing that it has reached an agreement in principle to resolve the ongoing investigation of the Residential Mortgage-Backed Securities Working Group of the U.S. Financial Fraud Enforcement Task Force (RMBS Working Group).
The agreement will resolve actual and potential civil claims by the U.S. Department of Justice, the New York and Illinois Attorneys General, the National Credit Union Administration (as conservator for several failed credit unions) and the Federal Home Loan Banks of Chicago and Seattle, relating to the firm's securitization, underwriting and sale of residential mortgage-backed securities from 2005 to 2007. The agreement in principle will reduce earnings for the fourth quarter of 2015 by approximately $1.5 billion on an after-tax basis.
The Goldman Sachs Group, Inc. will pay a $2.385 billion civil monetary penalty, make $875 million in cash payments and provide $1.8 billion in consumer relief. The consumer relief will be in the form of principal forgiveness for underwater homeowners and distressed borrowers; financing for construction, rehabilitation and preservation of affordable housing; and support for debt restructuring, foreclosure prevention and housing quality improvement programs, as well as land banks.
Lloyd C. Blankfein, Chairman and Chief Executive Officer of The Goldman Sachs Group, Inc., stated, "We are pleased to have reached an agreement in principle to resolve these matters."
The agreement in principle is subject to the negotiation of definitive documentation, and there can be no assurance that the firm, the U.S. Department of Justice and the other applicable governmental authorities will agree on the definitive documentation.
[Source: Goldman Sachs, press release]
###
For more information about OnlineEd and their education for real estate brokers, principal brokers, property managers, and mortgage brokers, visit www.OnlineEd.com.
 All information contained in this posting is deemed correct as of the date of publication, but is not guaranteed by the author and may have been obtained by third-party sources. Due to the fluid nature of the subject matter, regulations, requirements and laws, prices and all other information may or may not be correct in the future and should be verified if cited, shared or otherwise republished.