Mortgage servicers in Nevada now need to comply with stricter rules in order to operate legally in the state
* This is a guest post by Vic Lance, Lance Surety Bonds Associates.   Vic Lance is a surety bond expert who helps mortgage brokers get licensed and bonded.*
(February 24, 2016) -As of January 1, 2016, mortgage servicers are required to obtain a mortgage servicer license and meet all requirements for it.
Before the new rules, mortgage brokers and lenders were subject to licensing rules, but there was no requirement for licensing and obtaining a mortgage servicers surety bond. The Nevada Mortgage Lending and Related Professions Act was amended, so that it includes the rules applying to servicers too.
The step by the Nevada Division of Mortgage Lending aims to introduce stricter control over mortgage services in the state in order to guarantee the rights of its citizens are duly protected. Let's walk through the major changes for mortgage professionals in Nevada and examine in detail the new surety bond requirement.
The new licensing requirement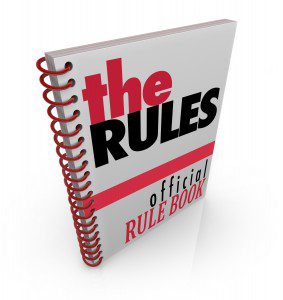 The amended Act stipulates that mortgage servicers now need to obtain a license and a surety bond, so that they are granted the right to work as such in the state.
The requirement applies to anybody who operates and advertises themselves as a mortgage servicer. This person services mortgage loans on properties in the state or is in the business of managing mortgage loans and servicing borrowing clients.
A supplemental mortgage servicer license is required from an individual who holds a license for a mortgage broker or banker, but also provides additional services that fall under the responsibilities of a mortgage servicer.
Besides completing an application form and submitting it via the National Mortgage Licensing System, servicers need to meet a list of other criteria:
Checks on credit reports;
A full background check on criminal history;
Declarations of any administrative, civil or criminal proceedings in which the servicer has been involved as a party;
A statement from the Division of Welfare and Supportive Services of the Department of Health and Human Services regarding due child support orders;
Fingerprinting;
A surety bond;
Payment of $2,500 licensing fee.
Detailed information about the licensing requirements is available in the Nevada Mortgage Servicer New Application Checklist.
The licensing period runs from January 1st to December 31st. Thus, mortgage service providers need to renew their licenses before the end of each year.
Mortgage servicer bond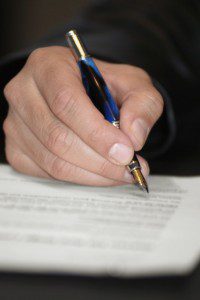 One of the most important requirements for obtaining a mortgage servicer license is posting of a mortgage servicer bond. For mortgage professionals who have not encountered surety bonds previously, it's worth to look at how bonding works.
Mortgage servicer bonds are a type of surety bonds that are required in the process of obtaining a professional license, which are often referred to as license bonds. The purpose of these bonds is to guarantee that the licensee will follow all applicable regulations governing their trade. In this case, this means abiding by the rules set forth in Chapter 645F of Nevada Revised Statutes. The bond functions as an extra layer of protection for the state of Nevada and its citizens.
If the principal of the mortgage servicer bond fails to abide by their legal obligations, affected parties can file a claim on the bond. Compensation is available for proven claims that can go up to the penal sum of the bond. While the surety covers all costs initially, the mortgage servicer is the one who eventually has to reimburse it.
How the mortgage servicer bond price is set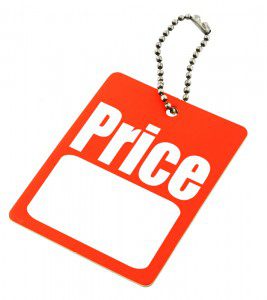 The surety bond amount that a mortgage servicer bond needs to post during the licensing process depends on their annual loan servicing volume. The Commissioner sets this amount on a case by case basis.
For mortgage servicers whose annual volume is below $50,000, the required bonding amount is $100,000. If the volume is between $50,000 and $499,999, the bond should be $200,000. For servicers with annual volumes above $500,000, the bond amount is $300,000.
While these amounts might seem considerable, mortgage servicers need to pay a fraction of it in order to get bonded. This is called the bond premium and is usually a few percentages of the bond amount.
The goal of the new requirements for mortgage servicers is to harmonize and strengthen the way mortgage professionals' work is regulated in Nevada. Equipped with the current licensing and bonding overview, Nevada mortgage servicers can be sure they will be in compliance with state rules.
###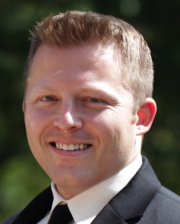 Vic Lance is the founder and president of Lance Surety Bond Associates. He is a surety bond expert who helps mortgage brokers get licensed and bonded. Vic graduated from Villanova University with a degree in Business Administration and holds a Masters in Business Administration (MBA) from the University of Michigan's Ross School of Business.
For more information about OnlineEd and their education for real estate brokers, principal brokers, property managers, and mortgage brokers, visit www.OnlineEd.com.
 All information contained in this posting is deemed correct as of the date of publication, but is not guaranteed by the author and may have been obtained by third-party sources. Due to the fluid nature of the subject matter, regulations, requirements and laws, prices and all other information may or may not be correct in the future and should be verified if cited, shared or otherwise republished.