Small-business tax rule No. 1: Don't mess with the IRS
By Jeff Sorg, OnlineEd Blog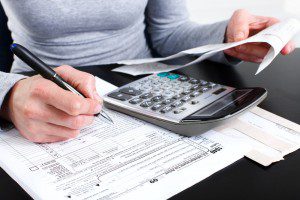 (March 9, 2016) – Bankrate.com is sharing their list of 12 tax deductions taken by "savvy small business owners and entrepreneurs."  This list includes such items as:
Home office
Office supplies
Furniture
Other equipment
Software and subscriptions
Mileage
Travel, meals, entertainment and gifts
Insurance premiums
Retirement contribution
Social Security
Telephone charges
Child labor
Read more about these and other deductions at:  http://www.bankrate.com/finance/taxes/dozen-small-business-deductions-1.aspx#ixzz42QNuyMAy
###
For more about Bankrate.com, please visit their website, www.bankrate.com
For more information about OnlineEd and their education for real estate brokers, principal brokers, property managers, and mortgage brokers, visit www.OnlineEd.com.
 All information contained in this posting is deemed correct as of the date of publication, but is not guaranteed by the author and may have been obtained by third-party sources. Due to the fluid nature of the subject matter, regulations, requirements and laws, prices and all other information may or may not be correct in the future and should be verified if cited, shared or otherwise republished.