Twelve Financial Institutions Completed $100 Million in Trades
By Jeff Sorg, OnlineEd Blog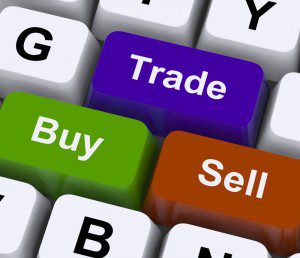 (March 15, 2016) –   Resitrader, Inc., a Calabasas, California-based provider of whole loan mortgage trade management software, announced that over $100 million of mortgage loans were traded on the company's whole loan platform in February, the first month of live trading.  And trading in March is off to a robust start with substantial inventory and increase participation.
"Twelve financial institutions completed 24 trades in February," said John Ardy, CEO of Resitrader. The company's secure platform enables loan originators, banks, servicers, brokers and financial advisors to exchange data, pricing and loan documents related to residential whole loan mortgages in an easy and efficient format.
The mortgages traded on the Resitrader platform in February included FHA-insured loans and jumbo mortgages, as well as non-QM loans, Ardy said. He anticipates that over 1,000 Community Reinvestment Act loans will board for sale on the platform during March as well as a substantial number of mixed-performance loan pools within the next 30 to 60 days.
"We're very proud of the platform and our success so far," Ardy said. "We've proven we can support trading of any product type. The process is easy, and as liquidity continues to grow, we think we can become an important intersection for everyone in the secondary market."
###
For more information about Resitrader, please visit their website at www.resitrader.com.
For more information about OnlineEd and their education for real estate brokers, principal brokers, property managers, and mortgage brokers, visit www.OnlineEd.com.
 All information contained in this posting is deemed correct as of the date of publication, but is not guaranteed by the author and may have been obtained from third-party sources. Due to the fluid nature of the subject matter, regulations, requirements and laws, prices and all other information may or may not be correct in the future and should be verified if cited, shared or otherwise republished.