It is imperative that mortgage lenders that participate in the FHA insurance program follow the rules and requirements set forth by HUD
By Jeff Sorg, OnlineEd Blog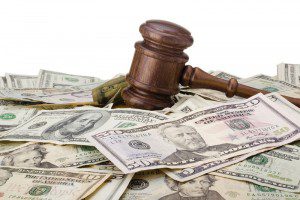 (April 21, 2016) – Freedom Mortgage Corp. has agreed to pay the United States $113 million to resolve allegations that it violated the False Claims Act by knowingly originating and underwriting single family mortgage loans insured by the U.S. Department of Housing and Urban Development's (HUD) Federal Housing Administration (FHA) that did not meet applicable requirements for the FHA insurance program, the Justice Department announced on April 15, 2016.
"Freedom Mortgage did not properly comply with FHA rules for the mortgages it was generating and did not adequately monitor early payment defaults," U.S. Attorney Paul J. Fishman for the District of New Jersey said. "It also failed to report to HUD the defaults it did discover, as required by its participation in the program.  Today's settlement recognizes those failures and imposes an appropriate sanction."
"It is imperative that mortgage lenders that participate in the FHA insurance program follow the rules and requirements set forth by HUD," said Principal Deputy Assistant Attorney General Benjamin C. Mizer, head of the Justice Department's Civil Division.  "We will continue to work with our partners at HUD, its Office of Inspector General, and U.S. Attorneys around the country to protect homeowners and taxpayers from those who knowingly seek to abuse the FHA program for their own gain."
During the period covered by the settlement, Freedom Mortgage participated as a direct endorsement lender (DEL) in the FHA insurance program. A DEL has the authority to originate, underwrite and endorse mortgages for FHA insurance. If a DEL approves a mortgage loan for FHA insurance and the loan later defaults, the holder of the loan may submit an insurance claim to HUD, FHA's parent agency, for the losses resulting from the defaulted loan. Under the DEL program, the FHA does not review a loan for compliance with FHA requirements before it is endorsed for FHA insurance. DELs are therefore required to follow program rules designed to ensure that they are properly underwriting and endorsing mortgages for FHA insurance, to maintain a quality control program that can prevent and correct deficiencies in their underwriting practices and to self-report any deficient loans identified by their quality control program.
The settlement announced resolves allegations that Freedom Mortgage failed to comply with certain FHA origination, underwriting and quality control requirements.
As part of the settlement, Freedom Mortgage admitted to the following facts:
Between Jan. 1, 2006, and Dec. 31, 2011, it certified mortgage loans for FHA insurance that did not meet HUD underwriting requirements and were therefore not eligible for FHA mortgage insurance. Freedom Mortgage did not adhere to FHA's quality control (QC) requirements. Between 2006 and 2008, Freedom Mortgage did not share its early payment default (EPD) QC reviews with production and underwriting management, nor did it require responses to its EPD QC findings from its production or underwriting staff. Due to staffing limitations between 2008 and 2010, Freedom Mortgage did not always perform timely QC reviews or perform audits of all EPD loans, as required by HUD. An EPD is a loan that becomes 60 days past due within the first six months of the loan. The EPD QC reviews that Freedom Mortgage did perform revealed high defect rates, exceeding 30 percent between 2008 and 2010. Yet, between 2006 and 2011, Freedom Mortgage did not report a single improperly originated loan to HUD, despite its obligation to do so. In 2012, after identifying hundreds of loans that "possibly should have been self-reported to HUD," it reported only one. As a result of Freedom Mortgage's conduct, HUD insured hundreds of loans that were not eligible for FHA mortgage insurance under the DEL program, and that HUD would not otherwise have insured and subsequently incurred substantial losses when it paid insurance claims on the ineligible loans approved by Freedom Mortgage.
"This recovery on behalf of the Federal Housing Administration should serve as a reminder of the potential consequences of not following HUD program rules and demonstrates HUD OIG's continued efforts to combat fraud in the origination of single family mortgages insured by the FHA," HUD Inspector General David A. Montoya said.
"FHA-approved lenders have a responsibility to comply with underwriting standards," HUD's General Counsel Helen Kanovsky said.  "We are gratified that Freedom Mortgage Corporation has accepted responsibility for its actions."
The settlement was the result of a joint investigation conducted by HUD, HUD OIG, the Civil Division's Commercial Litigation Branch, and Senior Litigation Counsel Anthony J. LaBruna and Assistant U.S. Attorney Mark Orlowski of the Civil Division of the U.S. Attorney's Office for the District of New Jersey.
###
For more information about OnlineEd and their education for real estate brokers, principal brokers, property managers, and mortgage brokers, visit www.OnlineEd.com.
All information contained in this posting is deemed correct as of the date of publication, but is not guaranteed by the author and may have been obtained from third-party sources. Due to the fluid nature of the subject matter, regulations, requirements and laws, prices and all other information may or may not be correct in the future and should be verified if cited, shared or otherwise republished.
OnlineEd® is a registered trademark of OnlineEd, Inc.