For-sale listings touting craftsman or farmhouse-style design features sell faster 
By Jeff Sorg, OnlineEd Blog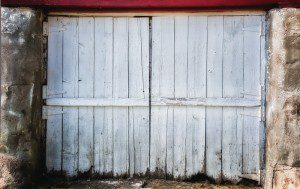 (April 29, 2016) –  Why do some homes sell for a premium? In addition to timing, a home's listing description can have a significant impact on its final sale price. Listings mentioning keywords like "barn door,"shaker cabinets" or "subway tiles," sell faster and for up to 13 percent more than expected, according to a Zillow Digs® analysis.
Zillow Digs analyzed listing descriptions from over 2 million homes nationwide sold between January 2014 andMarch 2016 to see how certain keywords referring to home features, amenities and design styles impacted their sale price.
Of the 60 keywords analyzed, listings mentioning "barn doors," a rustic sliding door often used on bedroom closets and kitchen pantries, saw the highest sale premium (13 percent above expected values). Other common craftsman-style keywords like "farmhouse sink" were also found in top-performing listings. Furthermore, homes described as "craftsman" performed better than any other design style analyzed. While people may think the rustic mason jar-vibe is out, it is still very popular with today's buyers.
"When it comes to real estate listing descriptions – words matter," says Dr. Svenja Gudell, Zillow chief economist. "Your listing description is an opportunity to highlight specific details and finishes that might not be visible in photos. Craftsman-style homes and amenities resonate incredibly well with today's buyers – so if you've got them, flaunt them! Meanwhile, not only are subway tiles and shaker cabinets popular with home buyers, but they may also signal that the home has other desirable features like an open floor plan or a well-appointed kitchen."
Understanding what's popular among buyers can also help homeowners who are considering remodeling. For example, listings descriptions that included "new carpets" had no effect on the home's sale price, but listings mentioning "hardwood floors" sold for two percent more than expected. While everyone has different preferences, when it's time to sell, a listing saying hardwood floors may be more likely to catch a future buyer's eye.
This report stems from an analysis in the New York Times best-seller, "Zillow Talk: Rewriting the Rules of Real Estate," which looks at how certain listing descriptors like "unique" or "captivating" can impact final sale prices. More information can be found at http://www.zillow.com/zillowtalk/.
Home Feature Keyword

Effect (percent

homes sells for

above expected

values)

Effect (how

many days

faster than

expected the

home sells)

Most Common

Metro

Barn Door

13.4%

57

Phoenix, AZ

Shaker Cabinet

9.6%

45

Los Angeles, CA

Farmhouse Sink

7.9%

58

Los Angeles, CA

Subway Tile

6.9%

63

Philadelphia, PA

Quartz

6.0%

50

Los Angeles, CA

Craftsman

5.4%

14

Seattle, WA

Exposed

Brick

4.9%

36

New York, NY

Pendant Light

4.6%

48

Phoenix, AZ

Frameless Shower

4.6%

38

Dallas, TX

Heated Floors

4.3%

28

Seattle, WA

Stainless Steel

4.2%

42

Chicago, IL

Granite

4.1%

38

Dallas, TX

Backsplash

4.1%

46

Philadelphia, PA

Tankless Water Heater

4.0%

43

Los Angeles, CA

Outdoor Kitchen

3.7%

19

Tampa, FL
###
For more information about Zillow, visit www.zillow.com. Zillow and Zillow.com are registered trademarks of Zillow, Inc.
For more information about OnlineEd and their education for real estate brokers, principal brokers, property managers, and mortgage brokers, visit www.OnlineEd.com.
All information contained in this posting is deemed correct as of the date of publication, but is not guaranteed by the author and may have been obtained from third-party sources. Due to the fluid nature of the subject matter, regulations, requirements and laws, prices and all other information may or may not be correct in the future and should be verified if cited, shared or otherwise republished.
OnlineEd® is a registered trademark of OnlineEd, Inc.