The settlement resolves allegations that M&T Bank failed to comply with certain FHA origination, underwriting and quality control requirements.
By Jeff Sorg, OnlineEd Blog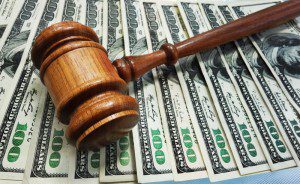 (May 16, 2016) – M&T Bank Corp. (M&T Bank) has agreed to pay the United States $64 million to resolve allegations that it violated the False Claims Act by knowingly originating and underwriting mortgage loans insured by the U.S. Department of Housing and Urban Development's (HUD) Federal Housing Administration (FHA) that did not meet applicable requirements, the Justice Department announced today. M&T Bank is headquartered in Buffalo, New York.
"Mortgage lenders that fail to follow FHA program rules put taxpayer funds at risk and increase the chances of borrowers losing their homes," said Principal Deputy Assistant Attorney General Benjamin C. Mizer, head of the Justice Department's Civil Division. "We will continue to hold lenders accountable for knowingly submitting ineligible loans for FHA insurance."
"M&T Bank bypassed its responsibility to originate and underwrite mortgages in accordance with the standards required by the FHA," said First Assistant U.S. Attorney James P. Kennedy Jr. for the Western District of New York. "This case demonstrates that when a financial institution takes such a detour, we will work to ensure that it does not bypass the consequences of that conduct."
During the time period covered by the settlement, M&T Bank participated as a direct endorsement lender (DEL) in the FHA insurance program. A DEL has the authority to originate, underwrite and endorse mortgages for FHA insurance. If a DEL approves a mortgage loan for FHA insurance and the loan later defaults, the holder of the loan may submit an insurance claim to HUD, FHA's parent agency, for the losses resulting from the defaulted loan. Under the DEL program, the FHA does not review a loan for compliance with FHA requirements before it is endorsed for FHA insurance. DELs are therefore required to follow program rules designed to ensure that they are properly underwriting and certifying mortgages for FHA insurance, to maintain a quality control program that can prevent and correct deficiencies in their underwriting practices, and to self-report any deficient loans identified by their quality control program.
The settlement announced today resolves allegations that M&T Bank failed to comply with certain FHA origination, underwriting and quality control requirements. As part of the settlement, M&T Bank admitted to the following facts: Between Jan. 1, 2006, and Dec. 31, 2011, it certified for FHA insurance mortgage loans that did not meet HUD underwriting requirements and did not adhere to FHA's quality control requirements. Prior to 2010, M&T Bank failed to review all Early Payment Default (EPD) loans, which are loans that become 60 days past due within the first six months of repayment. Between 2006 and 2011, M&T also failed to review an adequate sample of FHA loans, as required by HUD.
Additionally, M&T created a quality control process that allowed it to produce preliminary major error rates that were significantly lower (sometimes below one percent) than what the rate would have been if M&T had calculated its preliminary major error rate by dividing the number of loans with preliminary major errors by the number of loans reviewed to determine what percent of loans contained a preliminary major error.
M&T Bank also failed to adhere to HUD's self-reporting requirements. While M&T Bank identified numerous FHA insured loans with "major errors" between 2006 and 2011, M&T Bank did not report a single loan to HUD until 2008, and thereafter self-reported only seven loans to HUD. As a result of M&T's conduct and omissions, HUD insured hundreds of loans approved by M&T that were not eligible for FHA mortgage insurance under the Direct Endorsement program and that HUD would not otherwise have insured. HUD subsequently incurred substantial losses when it paid insurance claims on those loans.
[Source: US Department of Justice press release]
###
For more information about OnlineEd and their education for real estate brokers, principal brokers, property managers, and mortgage brokers, visit www.OnlineEd.com.
All information contained in this posting is deemed correct as of the date of publication, but is not guaranteed by the author and may have been obtained from third-party sources. Due to the fluid nature of the subject matter, regulations, requirements and laws, prices and all other information may or may not be correct in the future and should be verified if cited, shared or otherwise republished.
OnlineEd® is a registered trademark of OnlineEd, Inc.