U.S. house prices rose 1.3 percent in the first quarter of 2016 according to the Federal Housing Finance Agency (FHFA) House Price Index 
By Jeff Sorg, OnlineEd Blog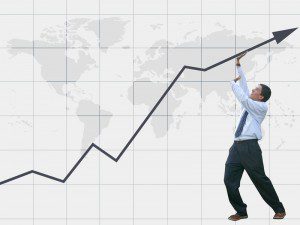 (May 26, 2016) -Washington, D.C. – U.S. house prices rose 1.3 percent in the first quarter of 2016 according to the Federal Housing Finance Agency (FHFA) House Price Index (HPI). This is the nineteenth consecutive quarterly price increase in the purchase-only, seasonally adjusted index. House prices rose 5.7 percent from the first quarter of 2015 to the first quarter of 2016. This is the fourth consecutive year in which prices grew more than 5 percent. FHFA's seasonally adjusted monthly index for March was up 0.7 percent from February. The HPI is calculated using home sales price information from mortgages sold to, or guaranteed by, Fannie Mae and Freddie Mac. FHFA has produced a video of highlights for this quarter.
"While the overall appreciation rate was robust in the first quarter, home price appreciation was somewhat less widespread than in recent quarters," said FHFA Supervisory Economist Andrew Leventis. "Twelve states and the District of Columbia saw price declines in the quarter—the most areas to see price depreciation since the fourth quarter of 2013. Although most declines were modest, such declines are notable given the pervasive and extraordinary appreciation we have been observing for many years."
While the purchase-only HPI rose 5.7 percent from the first quarter of 2015 to the first quarter of 2016, prices of other goods and services were nearly unchanged. The inflation-adjusted price of
homes rose approximately 5.6 percent over the latest year.
Significant Findings
Home prices rose in every state between the first quarter of 2015 and the first quarter of 2016. The top five states in annual appreciation were: 1) Oregon 11.8 percent; 2)
Florida 11.2 percent; 3) Washington 10.9 percent; 4) Nevada 9.4 percent; and 5) Colorado 9.0 percent.
Among the 100 most populated metropolitan areas in the U.S., annual price increases were greatest in the West Palm Beach-Boca Raton-Delray Beach, FL (MSAD), where prices increased by 16.7 percent. Prices were weakest in El Paso, TX, where they fell 2.8 percent.
Of the nine census divisions, the Pacific division experienced the strongest increase in the first quarter, posting a 1.9 percent quarterly increase and an 8.1 percent increase since the first quarter of last year. House price appreciation was weakest  in the Middle Atlantic division, where prices rose 0.6 percent from the last quarter.
###
For more information about OnlineEd and their education for real estate brokers, principal brokers, property managers, and mortgage brokers, visit www.OnlineEd.com.
All information contained in this posting is deemed correct as of the date of publication, but is not guaranteed by the author and may have been obtained from third-party sources. Due to the fluid nature of the subject matter, regulations, requirements and laws, prices and all other information may or may not be correct in the future and should be verified if cited, shared or otherwise republished.
OnlineEd® is a registered trademark of Harlow Spaan and Jeffrey Sorg