Move, Inc. and Zillow Reach Settlement Agreement
By Jeff Sorg, OnlineEd Blog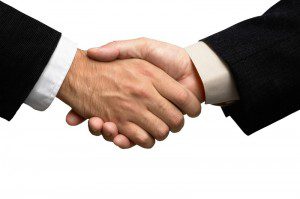 (June 7, 2016) – The National Association of REALTORS is reporting in a press release that Zillow Group, Inc. has agreed to a settlement amount of $130 million in damages instead of going to trial to settle a 2014 lawsuit alleging misappropriation of trade secrets. Zillow Group and Move, Inc. are both reporting that they have reached an amicable resolution.
Move will receive the bulk of these funds but NAR hopes that they will invest this money to enhance the consumer experience on realtor.com® and benefit our members in support of the REALTOR® brand.
NAR reported that it will receive 10 percent of the settlement payment after Move deducts its legal fees, since Move covered the costs of the lawsuit. After this amount is determined, NAR's Leadership Team will consider how best to apply those funds in service of NAR's REALTOR® members; we will share that information as soon as a decision is made.
###
For more information about OnlineEd and their education for real estate brokers, principal brokers, property managers, and mortgage brokers, visit www.OnlineEd.com.
All information contained in this posting is deemed correct as of the date of publication, but is not guaranteed by the author and may have been obtained from third-party sources. Due to the fluid nature of the subject matter, regulations, requirements and laws, prices and all other information may or may not be correct in the future and should be verified if cited, shared or otherwise republished.
OnlineEd® is a registered trademark of Harlow Spaan and Jeffrey Sorg