NMLS-required 8-hour online continuing education course for general 2016 mortgage loan originator license renewal
By Jeff Sorg, OnlineEd Blog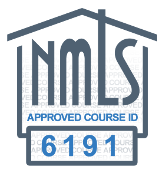 (June 17, 2016) –  The OnlineEd NMLS 8-hour course for this year is designed to instruct mortgage loan originators on some regulations that they will need to comply with while taking part in their mortgage loan origination activities. Rules, such as those implemented by the Dodd-Frank Wall Street Reform and Consumer Protection Act, are set in place to protect the interest and well-being of consumers who apply for mortgages to purchase or refinance their properties. To ensure that their business practices satisfy the regulations adopted by federal laws, mortgage loan originators need to keep current on the guidelines published by entities such as the Consumer Financial Protection Bureau (CFPB).
READ OUR 2015 NMLS COURSE SURVEY RESULTS       COMMENTS ABOUT OUR NMLS COURSES       ENROLL OR MORE INFORMATION
The OnlineEd course for this year is made up of four modules. The first module covers two federal regulations. The first regulation covered is an account of the impact that the CFPB's TILA/RESPA Integrated Disclosure (TRID) has had on the mortgage loan industry, including commentary from practicing loan originators. The second regulation is a review of the Bank Secrecy Act's (BSA) anti-money laundering compliance requirements, including red flags outlined by FinCEN and Fannie Mae, advisory on company compliance culture, and high-intensity crime areas.
The second module of the course describes ethical practices that loan originators must abide by in their interactions with the public and others in the industry. Included in this topic are many examples of mortgage fraud, with some case studies involving dishonest mortgage loan originators. The third module describes the Veterans Administration's VA Home Loan Guaranty program and explains how veterans can use their loan entitlements, the details of the guaranty program, and how to use WebLGY to submit requests for documentation to the VA.
The last module discusses the importance of appraiser independence and explains the difference between an appraisal and a home inspection, outlines the steps taken when an appraisal is ordered and identifies the actions that are prohibited when dealing with real estate appraisers.
Here's a complete breakdown of course content:
Module 1: Anti-Money Laundering and TRID Follow-up
Study Time: 3 clock hours
This section of your NMLS course will cover two federal regulations. The first regulation we'll go over is the TILA/RESPA Integrated Disclosure (TRID) rules; not necessarily the Loan Estimate and Closing Disclosure themselves, but the impact that the use of these new forms has had on those of us working in the mortgage industry as well as their influence on the consumer segment.
The second regulation that we'll cover is the anti-money laundering requirements of the Bank Secrecy Act (BSA), 31 CFR 1010 and 1029. We'll review the importance of having a customer identification program, how a Suspicious Activity Report will be generated and submitted, take a look at various red flags that could indicate a possible fraudulent transaction, and explore various global and national regions where fraud is more prevalent.
Module 2: Ethical Practices and Common Fraud Schemes
Study Time: 2 clock hours
In this section, we will review ethics in mortgage lending and how they affect the mortgage industry. We'll discuss ethical practices and consumer protection responsibilities of the mortgage loan originator, and outline various ethical standards as they relate to a compliance approach to ethical lending. This section will provide you with checklists of possible red flags of mortgage fraud.
The second half of this section will outline a variety of mortgage fraud schemes. Many of the cases outlined in this section cost millions of dollars in losses for lenders, resulted in property foreclosures, and caused stress for those who were victims of these schemes. Reviewing various types of fraud that occurred in our industry may help you recognize it if a suspicious application ever crosses your desk.
Module 3: Understanding the VA Home Loan
Study Time: 2 clock hours
The objective of this section is to provide to you a better understanding of the Department of Veterans Affairs VA Guaranteed Loan product and how it offers a great financing option for qualified veterans.
Module 4: Complying with Appraisal Independence Requirements
Study Time: 1 clock hour
In this section of the course, we are going to review the appraisal independence requirements as outlined by various federal regulations and published guidance. The appraisal is an all-important step in obtaining financing for the home buyer, with the process hinging on the expertise of an independent third party. With this role being as critical as it is to the transaction, maintaining the independence of the appraiser is crucial. Compromising independence adversely impacts the quality of reports, increasing the risk for both parties.
READ OUR 2015 NMLS COURSE SURVEY RESULTS       COMMENTS ABOUT OUR NMLS COURSES       ENROLL OR MORE INFORMATION
OnlineEd is NMLS Sponsor ID: 1400327
###
For more information about OnlineEd and their education for real estate brokers, principal brokers, property managers, and mortgage brokers, visit www.OnlineEd.com.
All information contained in this posting is deemed correct as of the date of publication, but is not guaranteed by the author and may have been obtained from third-party sources. Due to the fluid nature of the subject matter, regulations, requirements and laws, prices and all other information may or may not be correct in the future and should be verified if cited, shared or otherwise republished.
OnlineEd® is a registered trademark of Harlow Spaan and Jeffrey Sorg